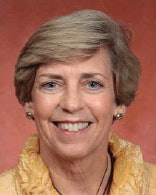 Florida State University is dedicated to teaching students a wide range of subjects including science, technology and the humanities while maintaining a learning philosophy based in liberal arts. The school's community aims to cultivate strength, skill and character in its students and faculty. As a result, Florida State is now a leading research university educating nearly 40,000 students across 275 degree programs. In addition, the university leads in African-American undergraduate graduation rates and African-American doctorate attainment rates and enrolls significant numbers of Hispanic students in its law and medical schools.
Florida State's Division of Student Affairs is headed by Dr. Mary B. Coburn and staff ed by 575 full-time and 9 part-time student affairs professionals. The division's many departments, including campus recreation, the
Career Center, the Center for Academic Retention and Enhancement, and the Student Government Association, exemplify the variety of support the division gives to the Florida State student body. Collaborating with campus and community partners, the Division of Student Affairs aims to enhance the student experience through student advocacy, development and education.
After learning of Florida State's inclusion in this year's list, Coburn shared, "The Division of Student
Affairs at Florida State goes to great lengths to cultivate excellence, not only in the way we treat our employees, but also in the way we support our students. By providing staff with a variety of professional development opportunities on campus, we ensure there is a shared mission among our employees so we're all working with the same purpose toward the same goals." The division's commitment to staff professional development and consistency of efforts toward the same goals are what make Florida State University one of this year's Most Promising Places to Work in Student Affairs for Research Institutions.