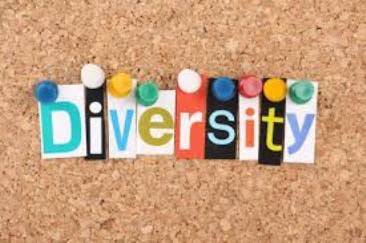 Ernst and Young (EY) in the United Kingdom recently announced that it is removing all academic and education details from its application process.
The company made the change in hopes of increasing diversity in its workforce overseas. "Academic qualifications will still be taken into account and indeed remain an important consideration when assessing candidates as a whole, but will no longer act as a barrier to getting a foot in the door," Maggie Stilwell, EY's managing partner for talent, told the Huffington Post.
"Our own internal research of over 400 graduates found that screening students based on academic performance alone was too blunt an approach to recruitment.
"It found no evidence to conclude that previous success in higher education correlated with future success in subsequent professional qualifications undertaken."
EY, which is one of the leading graduate recruiters in the U.K., previously required recruits to have a 2:1 and the equivalent of three B grades at A-level. Instead, the company will now decide which applicants to interview based on online tests.
Only 4 percent of the company's British senior management are currently from ethnic minorities and fewer than one in five are female.
EY did not respond to questions about whether the company's American division had similar requirements and planned to make any changes. However, some companies in the United States have already begun looking at online testing as a way to screen initial recruits and increase diversity.
In the United States, education inequality among Whites and diverse groups of students is well documented. As a result, minority students tend to start college less prepared, struggle more once enrolled in college and have lower graduation rates than their White peers.
But does their college or academic performance serve as an indicator for how well they may do on a job?
The Data Incubator is an elite fellowship program that trains and places data scientists and quants with advanced degrees into industry roles. Of course, these scientists still must have the Ph.D. to get into the program, but their college background has little effect on their entrance.
"We evaluate candidates based on how well they do on challenge questions and disregard usual factors like the prestige of undergraduate institution or course performance," said Michael Li, founder of the program. "From over several thousand applicants, we've been able to see that those are fairly weak indicators and we've found strong candidates from non-traditional backgrounds."
Larry Sternberg, president of Talent Plus, Inc., said he first became acquainted with testing as a means for recruiting a more diverse workforce when he was hiring staff for The Portman Hotel in San Francisco. "For entry-level positions and supervisory positions we did not consider experience or education. We hired based on the candidate's performance on pre-employment testing," Sternberg said. "For higher positions, we considered experience and education, but only after the candidate's test score was determined.
"We discovered that when one focuses on potential rather than experience or education one achieves diversity. Talent does not know race, gender, age etc. … This was a life-changing experience for me," Sternberg said.
When the hiring was complete, Sternberg said the workforce was within 2 percent of demographics of the city. The experience was so profound for Sternberg that he took the job as president of Talent Plus, which helps companies assess talent based on tests.
Sternberg said his company's methodology of giving initial tests to job seekers doesn't seek to replace the need for higher education, but, rather, it complements it by finding talent that might be the right fit for the culture of a company.
"It adds to the selection process," said Sternberg. "If you only look at education and experience, you're ignoring what we assess, which is the best fit and talent. We're trying to create a better fishing hole and find the people who are the best fit for us."
Ricardo Maestas, Ph.D., who is a consultant in higher education, agrees that such tests can serve as an indicator for a person's ability to be successful, but warns there is no one "magic bullet" and he believes everything should be evaluated as a whole.
"There are many variables that predict a student's ability to be successful when they leave college," said Maestas. "Life isn't made up of one thing, and I think it's a good idea to look at the totality of an individual."