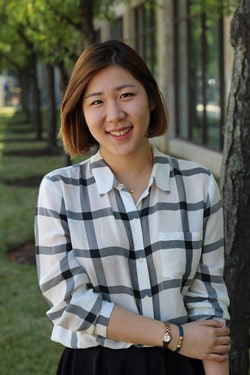 Money generated from international students' tuition in U.S. higher education is redefining its peak every year. During the 2014-15 academic year alone, it contributed a total of $30.5 billion to the U.S economy. This number has been rising steadily, with an increase rate of 12 percent this year and 10.4 percent last year. The most apparent cause of this trend can be attributed to the growing number of international student population. We saw a 9 percent growth in international student during the 2014-15 academic year and a 7.2 percent growth during last academic year. However, this growth in student population does not fully account for the increasing rate of the profit generated by international students.
Differentiated tuition
Shadowed by the increased international student population are less apparent but equally significant reasons for the increased profit: differentiated tuition, additional fees and lack of financial aid. Not only has the number of students increased over the past years, but the actual cost of the tuition specifically for international students has also spiked up in conjunction while the financial aid opportunities stayed limited.
More and more public universities are now introducing international student specific tuition, with some institutions charging $4,000 more for undergraduate international students compared to their usual out-of-state tuition. It is nothing new for institutions to charge modest service and program fees for international students. But the current trend of abrupt increases in the differentiated costs is alarming to say the least. In addition, financial aid is minimal for most undergraduate international students, which leaves the burden of the entire tuition and the increased differentiated rate entirely on the students' shoulder. This phenomenon of increasing cost of tuition for international students must not turn into a nationwide trend and needs to stop immediately.
Losing the edge
By excluding international students from financial aid applications, differentiating and increasing their tuition, and creating additional registration fees that are often mixed in the general budget without transparency, institutions are not only stepping further away from their commitment to international exchange of culture and intellect, but are also risking their reputation as the primary higher education destination for international students.
Historically, U.S. campuses held a strong attraction as the predominant destination for studying abroad, which acted as the primary reason for growth in international student population. In the post-World War II era we saw exponential growth and diversification of international students due to greater participation of the U.S. government in promoting and facilitating student migration. In the 1960s, the labor and technical demands of newly industrializing regions drew international students in unprecedented numbers. However, institutions must recognize that the current influx of international students is largely a reflection of increased Chinese students due to China's changing socioeconomic status rather than as a result of U.S. institutions' initiatives. This reversed dynamic puts universities in a vulnerable position, especially when they respond by instituting differentiated tuition and depending more heavily on this revenue source.
Campus climate
Annually increasing tuition specific to international students without proper explanation and transparency also leads students on campus to feel alienated and exploited in an already foreign atmosphere. Most notably, in 2013, the continued increase in tuition for international students in Purdue University caused students on campus to hold protests against the administrations' decision, with banners reading, "We are not cash cows!" and "Increase our voice not our fees."
In addition, not only do these increases in costs add direct financial burden on international students, but it also discourages talented students drawn to American higher education institutions to shy away due to financial obstacles. Increasing efforts to recruit overseas and advertise the universities globally while hiking the cost of tuition for international students is just a step backward from diversity and globalization. Institutions conducting such practices are simply conveying that they only value international students for their financial contribution while half-heartedly including cultural diversity and global perspective as an empty tagline on their pamphlets.
Risk of Dependence
Furthermore, increasing tuition for international students and growing dependent on this population for a significant amount of tuition-generated profit is riskier than it might seem like. Currently, Chinese students form 31 percent of the total international students studying in U.S. universities and colleges and are majorly responsible for the rapid increase of profit generated by international students. This is a relatively recent trend that began less than 10 years ago and is very similar to what we witnessed in other international student populations throughout history. For example, South Korean and Japanese students displayed a similar influx during the early 1990s and throughout the decade. However, after reaching its peak in 2001 for Japanese students and 2008 for South Korean students, the population has steadily decreased with no significant signs of revival. The sheer number of increase in Chinese students over the years might be larger than the case of South Korea and Japan, but their rate of increase displays a similar trend.
Allowing this kind of sudden influx of population to influence the institution even more by adding differentiated rates will only lead institutions to become increasingly dependent on this revenue source and consequently create a vacuum when this trend slows down. This is especially troubling, considering that the recent increase in international students is mostly a reflection of the increasing number of Chinese students.
"International education promotes the relationship building and knowledge exchange between people and communities in the United States and around the world that are necessary to solve global challenges" said Evan M. Ryan, assistant secretary of state for educational and cultural affairs, while praising the increasing international students on U.S. campuses. U.S. public higher education institutions' differentiated tuition for international students displays a sentiment that directly opposes this statement. Their current practice also puts themselves in a vulnerable and dependent position upon unstable revenue.
If bringing in the best international talent and providing them with the best education is still our goal as higher education institutions, it is time we re-evaluate the increasing cost of international student tuition and discontinue the differentiated tuition.
Samantha Koo is currently a student pursuing an M.S. in higher education at the University of Pennsylvania.