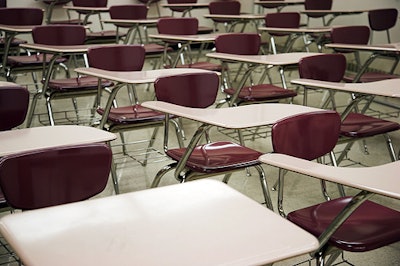 Here is the personal story of a well-regarded veteran teacher who left the classroom to pursue a PhD and then returned to the classroom, finding an environment that he did not expect. The post, by Brock Cohen, speaks to just how complicated and difficult teaching can be — even for educators who have been doing it for many years. It also underscores how destructively narrow standardized test-based school reform has been for more than a dozen years, depriving teachers of the tools they need to meet students where they are, and raises questions about the composition of the teaching force in school districts with a majority of students of color.
Cohen taught English and humanities for a dozen years in the Los Angeles Unified School District before leaving to earn a doctorate at the University of Southern California and work at the nonprofit Los Angeles EducationPartnership as a schools transformation coach. At the end of his doctoral journey, Cohen took a job at a large South Los Angeles high school as the instructional coach for the faculty and staff, and, to see if he had become a more effective teacher as a result of his studies, he successfully lobbied to teach one ninth-grade class each day.
Read the full story via The Washington Post: White teacher: I thought I could reach my black and Latino students. Then one told me why I couldn't.