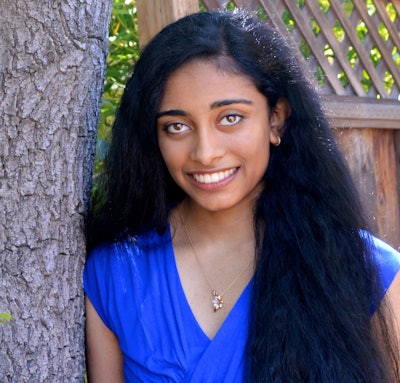 California student Maya Varma has won the top prize for innovation at one of the nation's largest and most prestigious high school science competitions, taking home $150,000 for inventing a new device to diagnose chronic lung diseases.
"I'm so excited. I didn't expect to receive an award, and it was such a surprise," Varma said Wednesday in Washington, host city for the competition. "I'm so happy I can share my research with the world and hopefully make a difference."
The 17-year-old built her device out of $35 worth of basic electronics, but it is as accurate as hospital-grade versions that cost hundreds and even thousands of dollars. She hopes it will save lives in developing countries where such a device — called a spirometer — might otherwise be inaccessible.
Read the full story via The Washington Post: Meet the Teen Who Just Won $150,000 for Inventing a Device to Diagnose Lung Disease