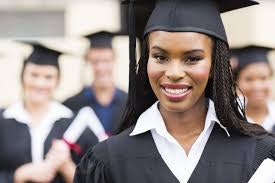 The Education Trust released a report on Wednesday that compares gains in graduation rates among White and Black college students, evaluating data from 232 universities that have improved their overall graduation rates since 2003. The report found that, among these institutions, Black student graduation rates improved by 4.4 percentage points, compared to 5.6 for White students.
The report follows up on an earlier Education Trust report on graduation rates among White and underrepresented minority students published in December. Black students have had the slowest rate of improvement in terms of graduation compared to their White, Latino and Native American peers, the report found.
"Institutions must understand that they have a lot of power and influence," said Andrew Nichols, director of higher education research and data analytics at the Education Trust and one of the authors of the report. "When they want to, they can drastically improve outcomes for students, particularly those from underrepresented minority backgrounds, or those from low-income backgrounds. It really starts with will and desire, and a belief that you can change and that student outcomes aren't simply a byproduct [of] students not being prepared or having other challenges outside of the institution."
Institutions should be "mining their own data," Nichols said, to catch areas of weakness. Universities can take steps such as revamping their academic advising, developing early-alert systems that will trigger adviser support when students encounter difficulties, and increasing or reallocating their financial aid, among other measures.
"There are a lot of small things that institutions can do to make things easier for students," Nichols added.
Some institutions stood out as exemplars in terms of helping Black students succeed, per Education Trust's more recent report, such as the University at Buffalo and The Ohio State University. At both schools, Black student graduation rate has improved faster than that of their White contemporaries.
While the gains at individual campuses are to be celebrated, it is important to remember that they also serve as a reminder of how wide the disparity once was between White and Black students. Today, Black students are still not graduating at the same rate as their White peers at the two institutions, although they have substantially narrowed the gap.
At Buffalo, Black student graduation rates hit a low of 37.4 percent in 2005 at a time when White students were graduating at a rate of 61.7 percent. In 2013, the most recent year measured in the report, the difference was a 72.3 graduation rate for White students and 63.5 percent for Black students.
Similarly, Black students at Ohio State have not yet matched or surpassed the graduation rate of White students: 84.6 percent of White students graduated in 2013 compared to 72.7 percent of Black students.
Other institutions serve as a cautionary tale, according to Education Trust. At the University of Missouri–Kansas City (UMKC), Black students were graduating at a higher rate than their White peers as recently as 2003, but then their success reversed. As the White graduation rate steadily improved, the Black student graduation rate steadily declined. In 2013, 53.9 percent of White students graduated compared to 31.2 percent of Black students.
UMKC is one of four campuses within the MU system, and is distinct from the University of Missouri-Columbia, which is the system's flagship campus and the site of student protests last fall. Within the University of Missouri system overall, 56.8 percent of Black students graduated in 2013 compared to 71.4 percent of White students in the same year, according to Education Trust's analysis of the College Results Online database.
Representatives of UMKC said that the university was not prepared to comment on the graduation statistics cited by Education Trust, but that they expect to produce a formal statement later on Wednesday. "We are committed to providing access to the community that we serve and giving students the opportunity to try to succeed," John Martellaro, UMKC director of media relations, said.
Dr. Jim Spain, vice provost for undergraduate studies at the University of Missouri-Columbia, said that all four of MU's campuses are committed to a comprehensive retention initiative. He noted that Mizzou experienced an 87 percent freshman retention rate last year, which he said was the highest yet in the institution's 177 year history.
Mizzou has spent time and resources examining "bottlenecks" that might be impeding student success, Spain said. One significant obstacle to student persistence are finances — students might run out of scholarship money or their family's financial situation might change for the worse. The university is working to improve its financial services to help more students complete their studies, Spain said.
Another critical component to student success was whether they develop a strong support network on campus.
"We know that students who graduated, their No. 1 support resource were friends on campus," Spain said. "The students who were leaving early, their No. 1 resource were their parents or other family members off campus."
In terms of the support it offers specifically for Black students, Spain pointed to the Mizzou Black Men's Initiative, a leadership development program on campus, among various other diversity initiatives.
The report shows that the old maxim "a rising tide lifts all boats" does not apply to college graduation rates. "We want to make sure that, when folks highlight their success, they're taking into account that overall success can mask other trends for other groups," Nichols said. Beneath the generalized improvement, there is a more complicated story to be told.
Staff writer Catherine Morris can be reached at cmorris@diverseeducation.com.