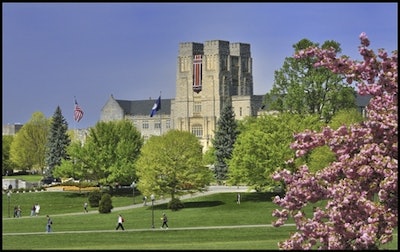 Virginia Tech will be handing out a lot of degrees during their commencement ceremonies on May 13th, however, one is especially dear to the Virginia Tech community.
Irving Peddrew III will be presented with an honorary Bachelor of Science degree in electrical engineering at the ceremony in Lane Stadium.
Peddrew is the first African American student to attend Virginia Tech. He attended in 1953 and was the only black student among Virginia Tech's 3,322 students that year.
Peddrew studied for three years at Virginia Tech, yet moved to California to join the workforce.
Read the full story via WSET.