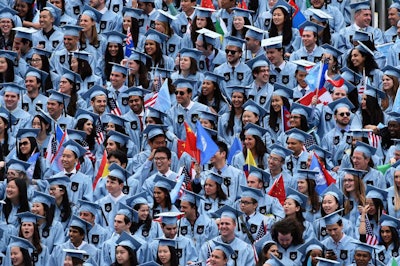 After 67 years, two prison stints and so many arrests he's lost count, a former Harlem drug dealer graduated from Columbia University as the oldest member of his class.
David Norman shed his dark past for a cap and gown Wednesday after earning his long-awaited bachelor's degree in philosophy.
"It's always possible to pursue your dreams," Norman told the Daily News.