WASHINGTON — While income-based repayment systems for student loans have evidently worked in other countries, implementing such a system on a broad basis here in the United States could prove problematic because of the complex nature of the higher education landscape.
Those were some of the takeaways from a Capitol Hill briefing on Monday titled "Restructuring Student Loans: Lessons from Abroad."
"I think it's possible for us to modify our mortgage-based system in a way that works," said Susan Dynarski, a professor of public policy, education and economics at the University of Michigan.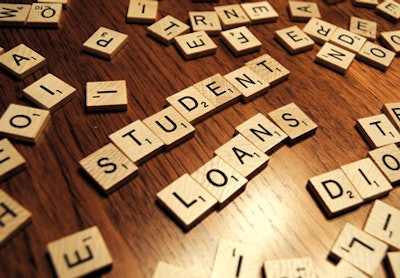 Dynarski is co-director of the Education Policy Initiative at Michigan, which hosted the event.
When Jason Delisle, an education policy analyst who is soon to join the American Enterprise Institute, said that the United States already has an income-based repayment system through which one of every three dollars is being paid, Dynarski objected.
"I think it's a copyright violation that we use what others do based on how we do it," Dynarski said. "You have to call it something else," she said, citing the fact that student loan borrowers have to apply for income-based repayment here in the United States, whereas in other countries featured on Monday's panel it's "automatic" and built into the system.
Delisle said that, during his time at the New America Foundation, "we looked at this pretty hard, and there are some serious hurdles" to switching to an income-based system. Those hurdles include the diverse sectors within higher education—from for-profits and publics and from two-year colleges to graduate school—as well as the complexity of the current tax system, Delisle and other speakers said.
"I don't need software to pay my student loan," Delisle said. "You need software to pay your taxes."
But Delisle did not disagree when Dynarksi suggested that student loans could be incorporated into the payroll the same way Social Security payments are made.
Such was one of the more lively exchanges at the forum, which comes amid ongoing concerns about the size and scope of student debt here in the United States, where the average student debt for university graduates is $25,550, according to figures provided at the forum.
The forum featured economists and higher education finance leaders from England, Australia, Germany and Sweden, who all—except for a speaker from Sweden—sought to illuminate the benefits of income-based repayment plans in their countries.
"The system only works when there is a robust way of collecting repayments," said Nicholas Barr, a professor of public economics at the London School of Economics, speaking in reference to the income-based repayment system in England, where the typical student loan debt for graduates is $77,500 and takes about 27 years to pay.
Barr said that, while many speak of the reluctance to take out student loans as a matter of "debt aversion," "it's actually risk aversion."
One way to eliminate the risk associated with taking out student loans is to design a system in which payments are tied to one's income, several speakers said.
"The most important word here is 'insurance,'" said Bruce Chapman, director of policy impact at the Australian National University's Crawford School of Public Policy.
"The word 'automatic' is a fundamental word," Chapman added. "If your circumstances change, your loan obligations change with it, and yet there's nothing for you to do for that to happen."
In Australia, where the typical student loan debt for graduates is $22,100 in U.S. dollars, Chapman said, student loan repayments kick in only after a person begins to make $54,000 a year. After that point, he said, repayments start at 4 percent of income and can get as high as 8 percent of income.
"Most people take between eight and 12 years, and some never pay, because they don't earn enough," Chapman said. "It's not that they're frauds or cheating. There's no corruption going on.
"The non-payment comes about because of low incomes, and you know where it is," Chapman said. "It's for the non-graduates, the people who drop out. I believe it's similar in other countries."
Speakers touched on a variety of other topics, from the importance of loan caps to stop universities from exploiting the system to the pros and cons of interest subsidies. Conference materials can be accessed here: https://edpolicy.umich.edu/student-loans
Jamaal Abdul-Alim can be reached at [email protected] or follow him on Twitter @dcwriter360.