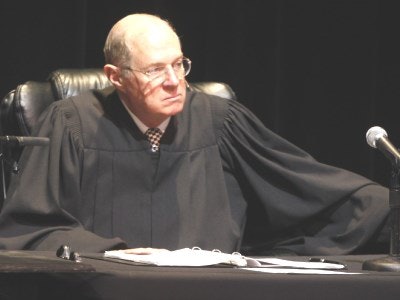 In a long-awaited decision hailed as a victory for college diversity but which critics assailed as a harmful to its intended beneficiaries, the Supreme Court on Thursday decided — 4 to 3 — to uphold the use of race-conscious affirmative action in college admissions.
While the opinion — written by Justice Anthony Kennedy — settles the case formally known as Fisher v. The University of Texas at Austin, no one harbors any illusions that the ruling puts the kibosh on future challenges to the limited use of race in deciding who gets into college.
Still, the case gives institutions of higher education a reprieve — or what one advocate of affirmative action described as "breathing room" — to use race as a small factor as they seek to form future incoming classes of freshmen that are diverse — something that supporters of race-conscious affirmative action say is essential to the nation's body politic, its workforce and its future leaders.
"This decision finally gives universities a chance to move forward with a critically important effort that could not be more important than it is today," said Sherrilyn Ifill, president and director-counsel of the NAACP Legal Defense and Educational Fund.
The case was brought by Abigail Fisher, a White woman denied admission to UT-Austin and who argued unsuccessfully — twice — that the university's use of race in admissions was the reason why.
The opinion reiterated that a university cannot impose a fixed quota or define diversity as "some specified percentage of a particular group or merely because of its rate or origin," and that it must have a "reasoned, principled explanation" for its decision.
Once that standard is achieved, it said, courts should defer to the university's conclusion, based on its expertise, that "a diverse student body would serve its educational goals."
In the case at hand, the court found that UT-Austin had met its burden in this regard with its 2004 Proposal to Consider Race and Ethnicity in Admissions, in which it stated that it needed race-conscious admissions because it had not yet achieved a "critical mass of racial diversity."
The court also found that UT-Austin had "articulated concrete and precise goals — e.g., ending stereotypes, promoting 'cross-racial understanding,' preparing students for 'an increasingly diverse workforce and society,' and cultivating leaders with 'legitimacy in the eyes of the citizenry' — that mirror the compelling interest this Court has approved in prior cases."
As a practical matter, Ifill and a number of scholars say the Supreme Court's decision signals that the "race-neutral" alternatives that Fisher argued should be used in college admissions would function as an ineffective way to achieve diversity and that race is still necessary to accomplish this end.
"Race-neutral alternatives are not effective substitutes for the use of race as one factor of consideration in college admissions," said Stella M. Flores, associate professor of higher education and director of access and equity at the Steinhardt Institute for Higher Education Policy at New York University.
"These alternatives have not worked and today's decision given by Justice Kennedy affirms the strong research evidence on this matter," Flores said.
Indeed, in writing the opinion — which is legally binding since a majority of the court signed off on it — Kennedy criticized Fisher's argument that simply raising the cap on the state of Texas' Top Ten Percent Plan would make UT-Austin's college admission policy more race neutral. Plus, the judge noted that the university lacks the authority to alter the Top Ten Percent Plan in the first place.
The plan guarantees college admission to any public university in the state to students who gradu­ate from a Texas high school in the top 10 percent of their class. Fisher was not in the top 10 percent of her class.
One of Fisher's fatal flaws in her case was that she didn't challenge the Top Ten percent plan, and that she essentially accepted the plan the court found.
"In particular, it has led to a record that is almost devoid of information about the students who secured admission to the University through the Plan," the court noted. "The Court thus cannot know how students admitted solely based on their class rank differ in their contribution to diversity from students admitted through holistic review."
Regardless, it may not have mattered.
"Even if, as a matter of raw numbers, minority enroll­ment would increase under such a regime, [Fisher] would be hard-pressed to find convincing support for the proposition that college admissions would be improved if they were a function of class rank alone," Kennedy wrote. "That approach would sacrifice all other aspects of diversity in pursuit of enrolling a higher number of minority students."
Kennedy continued: "A system that selected every student through class rank alone would exclude the star athlete or musician whose grades suffered because of daily practices and training.
"It would exclude a talented young biologist who struggled to main­tain above-average grades in humanities classes.
"And it would exclude a student whose freshman-year grades were poor because of a family crisis but who got herself back on track in her last three years of school, only to find herself just outside of the top decile of her class."
Significant shift
Kimberly West-Faulcon, the James P. Bradley Chair in Constitutional Law at Loyola Law School in Los Angeles, said Kennedy's decision represents a "significant departure" from his previous decisions in affirmative action cases.
"This is momentous," West-Faulcon said. "Justice Kennedy has finally found a racial affirmative action policy that he was willing to endorse.
"This is a significant departure from every racial affirmative action case Justice Kennedy has decided to date," West-Faulcon continued, referring to Kennedy's votes against affirmative action policies in two higher education cases — Grutter and Gratz — as well as other cases.
"Kennedy has not only sided with the University of Texas, he has said 'considerable deference' is owed to the state university," West-Faulcon said. "This is a major ruling for universities because this is the first time a Kennedy opinion has used language about 'equal treatment and dignity' in the context of race," she said, referencing a specific passage in the opinion.
"In the era of Black Lives Matter, Justice Kennedy is showing a willingness to protect racial rights in a manner he has previously reserved for LGBT rights," she said, noting that Kennedy "has not spoken that way about the consequences of a racial exclusion in the past but he has discussed such feelings being experienced by individuals who are victims of sexual orientation discrimination."
Matthew Chingos, a senior fellow at the Urban Institute, also expressed surprise at Kennedy's ruling.
"The conventional wisdom was that it was going to go the other way," said Chingos, who has done research that found there is no evidence to support "mismatch," or the idea that affirmative action harms its intended beneficiaries who go to colleges and universities thought to be "too challenging."
Chingos said he was pleased the word "mismatch" did not appear in the opinion.
"That's a small victory that discredited research was not cited," Chingos said. "The issue should be decided on legal merits and not based on research seeking to show that affirmative action harms its intended beneficiaries in college admissions because that research is not very persuasive in my opinion."
In anticipation of the Fisher ruling, the Georgetown University Center on Education and the Workforce issued a statement that took a similar position in light of the fact that justices — including most recently the late Justice Antonin Scalia — have previously focused on mismatch theory.
Scalia made waves shortly before his death earlier this year when he remarked during oral arguments in the Fisher case that: "There are those who contend that it does not benefit African-Americans to get them into the University of Texas where they do not do well, as opposed to having them go to a less-advanced school, a slower-track school where they do well."
Anthony P. Carnevale, director of the Georgetown Center, said facts show otherwise.
"We're holding qualified students back, particularly minorities, saying they can't succeed when in reality, they indeed can," said Carnevale.
The Georgetown Center conducted an analysis that shows placing average students in the nation's best colleges and universities will increase their rate of graduation by 26 percent.
"The data shows that three times more students are qualified to attend the top 468 universities than actually go to them," said Jeff Strohl, director of research at the Georgetown Center.
Among other things, the Georgetown analysis found that "the average student (scoring around 1000 on the SAT) will have a 77 percent chance of graduating when attending one of the top 468 universities in the country — a 26 percentage point increase over the expected graduation rate when they attend open access schools, where the average SAT score is below 900."
Guidance provided
For college admissions officials, the ruling provides meaningful guidance on just what it means for the use of race in college admissions to be "narrowly tailored to achieve" the educational benefits that flow from diversity.
At the same time, the opinion recognizes that a delicate balance must be achieved when it comes to achieving diversity without using quotas, which have been prohibited in previous decisions.
"Asserting an interest in the educa­tional benefits of diversity writ large is insufficient. A university's goals cannot be elusory or amorphous," the court wrote. "They must be sufficiently measurable to permit judicial scrutiny of the policies adopted to reach them."
On the other hand, the court wrote that: "Increasing minority enrollment may be instrumental to these educational benefits, but it is not, as petitioner seems to suggest, a goal that can or should be reduced to pure numbers."
In another passage, the court further expounds upon the challenge, writing that "it remains an enduring challenge to our Nation's education system to reconcile the pursuit of diversity with the constitutional promise of equal treatment and dignity."
Asked what lessons institutions of higher education should take away from the decision, Art Coleman, managing partner and co-founder of EducationCounsel, said the ruling "doesn't mean that we can now ignore the issue and put it aside."
"I think there is a lot of thoughtful analysis that emphasizes points that courts have made in past opinions about the importance of where institutions are going to consider race and ethnicity as part of the admissions decision-making process," Coleman said. "It is incumbent on them to have a thoughtful, deliberative process involving careful academic judgment around data and evidence, including a broad swathe of qualitative and quantitative and anecdotal evidence, and that that judgement should be one that is continuously revisited as circumstances change over time."
Indeed, in the ruling — which is laden with caveats to tread cautiously in the future — Kennedy wrote that UT-Austin, having collected data that shows the effects of the use of race in college admissions, now has a "special opportunity to learn and to teach."
"The University now has at its disposal valuable data about the manner in which different approaches to admissions may foster diversity or instead dilute it," Kennedy wrote. "The University must continue to use this data to scrutinize the fairness of its admis­sions program; to assess whether changing demographics have undermined the need for a race-conscious policy; and to identify the effects, both positive and negative, of the affirmative-action measures it deems necessary."
Kennedy said the court's affirmance of UT-Austin's admissions policy "does not necessarily mean the University may rely on that same policy without refinement."
"It is the University's ongoing obligation to engage in constant deliberation and continued reflection regarding its admis­sions policies," Kennedy wrote.
Lengthy dissent
Kennedy's ruling prompted a lengthy dissent from Justice Samuel Alito that was more than twice as long — 50 pages — as the 23-page opinion.
"Something strange has happened since our prior deci­sion in this case," Alito wrote, lamenting that UT-Austin failed to show that its use of race and ethnicity in making admissions decisions "serves com­pelling interests and that its plan is narrowly tailored to achieve those ends."
"This is nothing less than the plea for deference that we emphatically rejected in our prior decision," Alito wrote.
He also complained that UT-Austin failed to define just what a "critical mass" is and to show whether African-American, Hispanic or Asian American students are likely to enroll in classes in which minority students are underrepresented — which was one of the things the university had argued as a reason for using race in admissions.
Justice Clarence Thomas issued a terse statement in joining Alioto's dissent, saying Kennedy's decision "rests on pernicious assumptions about race, and departs from many of our precedents."
Critics of the ruling said proponents of affirmative action should not take much comfort in the ruling.
"The decision settles nothing except the specific case," said George Leef, director of research for the John William Pope Center for Higher Education Policy. "In my view, the policy of preferring some students over others merely on account of their ancestry is a very poor and harmful one."
Asked to clarify what he meant by "harmful," Leef said: "Harmful both to highly qualified White and Asian students who are rejected, but also to at least some of the minority students who will struggle academically and possibly drop out of more rigorous and useful majors in favor of easier ones."
Of the Supreme Court's ruling in favor of race-conscious affirmative action, Leef said: "Litigation and other efforts against it will continue."