Developmental, or remedial education, is one of the more highly scrutinized elements of the community college sector.
One of the pitfalls of remedial education is that it extends the period prior to earning actual college credits.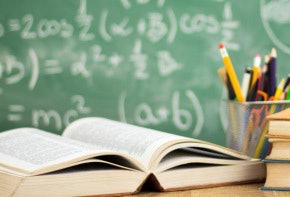 For students starting in the lowest level of remedial education, whether in math, English, or reading, it can be years before they reach an introductory level class.
As a result, many students drop out along the way. According to a recent report from Complete College America (CCA), only 17 percent of students who start out in remedial education will complete a degree. It is an issue that affects a large number of community college students. According to the same CCA report, 42 percent of all students are placed in remedial education and 36 percent of recent high school graduates, who in theory should be the most prepared for college.
Issues in remedial education affect all the states in the union, but efforts to address them are ongoing at the state level.
In Illinois, the community college system is making progress toward reducing the number of students going into remedial education, officials from the Illinois Community College (ICCB) said. Between 2011 and 2015, the state has seen a 24-percent reduction in the number of community college students enrolling in developmental education.
"It is a problem in every state, and we are committed at both the Illinois Community College Board and the Illinois Community College system to reducing the time to degree for students," said Dr. Karen Hunter Anderson, ICCB executive director. "One of the ways that we will do that is by eliminating to the extent possible any kind of remediation."
In Illinois, public higher education—and public education more generally—has been impacted by a budget impasse at the state level.
"It certainly has shifted some of the focus on basic needs and budget issues, but we've really been able to make progress despite the fiscal challenges," said Matt Berry, ICCB legislative and external affairs liaison.
In real numbers, 117,055 students were enrolled in developmental education in Illinois in 2011, compared to 89,184 in 2015, Berry said. Illinois' community college system is the third largest in the nation, with 48 colleges in the system.
"We have an interesting discussion within the system and with our board about what that goal should be for remedial instruction," said Dr. Karen Hunter Anderson, ICCB executive director. "Many feel like our goal should be zero—no students entering remedial ed."
Yet, given the type of students that community colleges serve and their mission of open access, it seems likely that community colleges will have to offer some form of preparatory class. Many community college students are older and returning to school after a sometimes prolonged absence.
"The community college system will always have those returning adults, so, in many cases, a refresher course of some sort will be necessary, whether it takes the same form as our current remedial ed courses or not," Anderson said.
The reduction in the number of students enrolled in some form of developmental education represents real progress, ICCB officials said, and is the result of system-wide and individual college efforts. One key measure that the ICCB is promoting is a greater investment in co-requisite instruction.
Co-requisite remediation combines developmental and college-level instruction in the same subject at the same time. It is intended to catch students up to where they need to be, while also allowing them to start working toward a degree or certificate.
"National data show that [co-requisite instruction] is a very effective method," she added. "Our own colleges have found that it's been extremely effective in reducing the number of students in developmental education, so we made a commitment to double the number of co-requisite instruction models in the state at our 48 colleges."
Another area of focus are college readiness programs at high schools local to community colleges. At Elgin Community College, for instance, college educators ran a study that found that 80 percent of the students who went into developmental math took only three years of math in high school. Illinois requires only three years of math in order to graduate from high school.
So, three years ago, Elgin worked with local high schools to devise a fourth-year developmental education class at the local high schools. In its current third year, it has expanded to include more than 1,000 students. More critically, approximately two-thirds of students who take the class move up at least one developmental course level.
Through the fourth-year developmental math course, and other related initiatives, collectively known as the Alliance for College Readiness, the number of students entering college ready for college-level classes has edged up to 47 percent from 32 percent 10 years ago.
"We've raised the percentage 15 percent in the last 10 years, we believe in large part due to the Alliance for College Readiness," said Dr. Elizabeth Roeger, dean of college transitions and developmental education.
Staff writer Catherine Morris can be reached at cmorris@diverseeducation.com.