Morgan State University (MSU) ― a Black public urban research institution headquartered in Maryland — is increasing its national profile with the recent hiring of several new university deans.
In recent weeks, the university has lured Dr. Michael G. Spencer, a well-known professor in the Department of Electrical and Computer Engineering at Cornell University, to be the dean of the Clarence M. Mitchell, Jr. School of Engineering.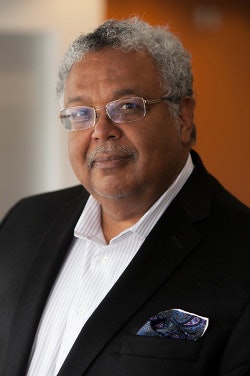 MSU President David Wilson called Spencer an "accomplished educator and researcher" who brings a wealth of knowledge and experience to the Baltimore campus. "This appointment is a signal to everyone that Morgan intends to maintain its position as a world leader in the production of minority engineers for many more decades."
Dr. Hongtao Yu, who served for many years as a faculty member and chair of the Department of Chemistry and Biochemistry at Jackson State University in Mississippi, has also been hired to head Morgan's School of Computer, Mathematical and Natural Sciences.
Yu, who received the "Best Activity with Underrepresented Minority Students and/or Organizations" from the American Chemical Society, is a past president of the Mississippi Academy of Sciences.
"We are excited to have attracted someone of Dr. Yu's caliber to lead our science programs," said Wilson. "Our vision is to become the top research HBCU in the country over the next five to 10 years. With the recent appointment of Dr. Michael Spencer for engineering and Dr. Yu for the sciences, I believe we are closer to that goal."
These high-level appointments are a signal that Morgan intends to strengthen and develop robust programs in the areas of science, technology, engineering and math.
In fact, Wilson said that he will petition the Maryland state legislature for $125 million with the hopes of building a new state-of-the-art science and innovation complex on campus.
"This is a critical time for minorities in the STEM fields in America and Morgan is playing an important role in helping to educate a diverse group of future scientists," said Wilson.
Meanwhile, outside of the sciences, university officials have announced that they have established the first-ever dean of the chapel and have named the Rev. Dr. Bernard Keels to the post.
Keels, who has served as director of the university's Memorial Chapel since 2008, will now have a greater academic influence at the institution and will spearhead the university's efforts in integrating interfaith dialogue into courses.
Jamal Eric Watson can be reached at jwatson1@diverseeducation.com. You can follow him on Twitter @jamalericwatson.