If it seems like college is more expensive than ever before — and with less return on investment than in previous generations — it's not your imagination. Consider this: today, a degree is a requirement for more entry-level jobs than before. This will be even truer in the future. In fact, according to the Committee for Economic Development, in 1965, just 11 percent of jobs required postsecondary training, but by 2020, 65 percent of U.S. jobs will require postsecondary training.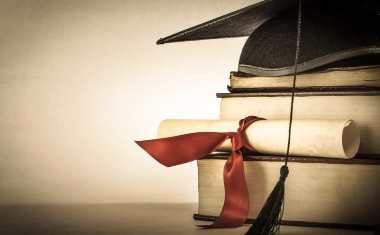 The problem is that those degrees are much more expensive than the degrees of 10 or 20 years ago. This is even after taking inflation into account. What's happening? Are colleges inherently worth that much more than they have been in the past? While it's true that the demand is higher, the truth is that there are many factors driving the costs of higher education in America. Here, you'll see some of what's going on behind the scenes. You will find out exactly what's leading more students (and their parents) to take on hefty loans for a chance at success in life.
Is the USDOE partly to blame?
According to Sen. Elizabeth Warren, the government is partly to blame. In 2015, she wrote a blistering letter to U.S. Department of Education Secretary John King regarding how the department handles student loan fraud. In the letter, Warren accuses the department of not having a proper handle on student loan contractors, and specifically cites its relationship with Navient, formerly known as Sallie Mae.
In 2014, the Department of Education and Navient reached a settlement of $100 million due to Navient's role in violating a federal law that pinches interest rates at 6 percent for service members. Warren's issue isn't necessarily with the settlement; it's that the department has failed to oversee its relationship with Navient. As the company holds millions of student loans, the department's relationship with Navient hasn't been impacted even as the company was found to have broken the law.
Moving forward, Warren not only wants the department to reassess its position with Navient, but wants to know why the company hasn't been penalized further. To put some fears to rest, the department launched an internal investigation into Navient's loan practices and found that a small percentage of those who borrowed were not receiving the federally mandated rate.
Warren notes the Department of Education's inspector general revealed that the department's internal investigation into Navient was flawed and erroneous. Toward the end of the letter, Warren writes that the findings of an independent review of the department's handling of student aid are that companies that are responsible for supervising student loan debt receive protection from the Department of Education when they break the law.
As students and former students grapple with how to pay back student loans and are harassed by the likes of companies like Navient, the information presented in Warren's letter is damaging and sad. If the Department of Education is indeed offering protection to companies that break the law, and are failing to properly shelter students from these organizations, it proves why so many students have little faith in college affordability and the government's role in helping them.
That's not the only time Warren has called out the Department of Education. The senator isn't one to shy away from controversy, which is why it comes as no surprise that she's railing against the Department of Education. According to The New York Times, in 2016, Warren held a press conference to talk about student loan debt and a system of "external checks" that would govern complaints against the department.
"We don't trust a bank to handle its own complaints, and we shouldn't trust the federal student loan program to do it either," Warren said. Warren criticized colleges and universities, the Department of Education, state legislatures and more.
She said that outstanding student loan debt needs to be refinanced and that "college affordability and student debt" are issues that need to be included in the re-authorization of the Higher Education Act. While Warren isn't running for president, her words will likely resonate with voters on the left as she attempts to galvanize liberal and progressive voters ahead of the 2016 presidential election.
Or could it be the fault of state governments?
Higher education in the United States needs more accountability and for schools to deliver what they promise to students. What's stopping change from happening? Let's look more closely at what states prioritize today.
According to a report by the American Academy of Arts and Sciences, 11 states spend more money on correctional facilities than public research universities. The report outlines how many states have cut spending on higher education while increasing budgets for jails and prisons.
Higher education spending didn't start to fall once the recession started. Funding for higher education in many states began toppling back in 1990 from 14.6 percent to just 9.4 percent in 2014. In Michigan, nearly 25 percent of the state's spending from general fund expenditures went toward corrections, compared to just 15 percent on higher education.
The percentages are much closer in other states like Rhode Island and Delaware, but corrections spending still gets a larger percentage. Oregon seems to be the worst defender. Less than 5 percent of general fund expenditures are dedicated to higher education, but the state spends nearly 15 percent of that money on correctional facilities. Bottom line is that too many states invest in faux rehabilitation methods and not enough on education; higher education in particular.
We're likely pretty far off from widespread higher education affordability, but in the interim, the discussion surrounding the price of higher education and the debt that students carry is certainly worth having. We just need to ensure that the talk eventually turns into action that will help students.