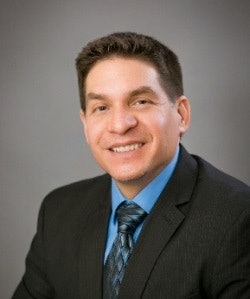 Millennials, persons born between 1982 and 2000, are currently the most populous generation in the United States, 83 million strong. Yet, despite their large population, they vote at lower rates than their share of the population. The adage "there is strength in numbers" holds little value given this situation. Too often we have heard students say, "My vote doesn't matter." However, as one University of Michigan postdoctoral scholar stated, "Voting is one of our best shots at a livable future." The difficulty is getting millennials to understand that it is in their best interest to participate in the electoral process
Universities and colleges offer many college electoral engagement activities, including voter registration drives, tabling, forums on candidates and issues, and extra credit for election activities. But, as the voting statistics suggest, these efforts are insufficient, as college student voter turnout remains low. We feel technology must be the focus in creating a noticeable increase in millennial voting rates.
One community college district in Northern California is using email as a tool to engage millennial voters. This community college district is sending an email to every student on their four campuses, which have a combined student population of 55,000, reminding them to register to vote. (It helps that California has online voter registration.)
If your state does not have online voting, then modify the email to fit your state regulations. Information from Rock the Vote can also help students find out about voter information in their state and can be included in the email.
This email initiative hopes to remove barriers to voting that have been noted by youth, e.g., cumbersome registration efforts and having moved. Patterson, in his 2004 analysis of youth voting, noted:
[Y]oung voters were more likely to cite eligibility obstacles as a reason for their failure to participate. A third of young non-voters, compared with a fifth of older ones, said that the reason for their non-participation was that they had moved and had not yet registered at their new location. More narrowly, young non-voters were more likely to cite registration mistakes or a lack of registration knowledge as a reason for why they did not vote.
This initiative also recognizes that it is not enough to register voters, they must also be reminded that they need to vote. Thus, we recommend sending two emails, one sent several weeks before the last day to register and one sent one to two weeks before the election date. As students often move, and research shows that voters who moved are 12 times more likely not to vote than the average consistent voter, the first email reminder lets students know that they must reregister if they move. Also, when college students change their address from their home to their college address they have a higher voter turnout, by almost 10 percent.
Using email to help engage students in the voting process is a very inexpensive method and can reach thousands of students with a press of a button. Further, online voter registration, at least in California, is simple and takes minutes. Informing millennials that, via email, they can register online, lets them know that they can register to vote in a manner which they view as the most familiar: electronically. Further, when combined with more traditional voter registration strategies, electronic communication can help materially increase millennial voter registration rates.
Because of the current age range of millennials, college and university campuses are a great place to reach millennials in high numbers. Further, as institutions of learning, encouraging students to vote is in line with the educational mission of colleges and universities. The National Voter Registration Act-get-out-the-vote-effort (NVR-GOVE), led by Justice Cruz Reynoso, and of which we are a group, has worked to find better mechanisms to enable college students to vote and help them understand that they have the power to enact change. Please let us know your thoughts, whether you have used this model or whether you have used any other voter registration strategies that have been helpful with this age group.
Cruz Reynoso is a professor of law emeritus and a former associate justice of the California Supreme Court.
Dr. Rhonda Rios Kravitz is a dean emeritus and president of Alianza, an immigration nonprofit focusing on pathways to college for high school DREAMers and comprehensive immigration reform.
George Acero is an attorney and the owner of Acero Law and has significant experiences and ties to postsecondary education in California.