The way Cynthia Love sees it, colleges and universities need more than just a climate survey to really improve diversity on campus.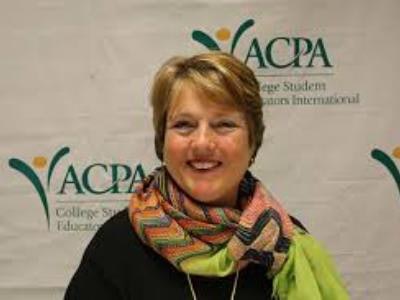 "You have to have something you're going to do after you have that information," said Love, executive director of American College Personnel Association—College Student Educators International. "Otherwise it's just checking a box."
Love made her remarks during an interview that followed ACPA's recent gathering to present the organization's Global Diversity & Inclusion Benchmark tool (GDIB) as being available for the first time in its 10-year history to colleges and universities.
Several institutions of higher learning — including Dartmouth College and the University of Missouri — are beginning to use the GDIB, a free online downloadable 80-page booklet, according to Love. It is sponsored by The Diversity Collegium.
Love's hope is that eventually 12 percent of colleges and universities use the tool to bring about more diversity and inclusion on campus.
"We need at least 12 percent of our campuses nationwide to begin some part of this process for this to move into a level of adoption across all of higher education," Love said. "There are all kinds of different initiatives that go on in higher education. And in the absence of that critical mass, they die."
The GDIB — which is available here — addresses a wide range of operations within an organization, Love said. For instance, a chart shows that it deals with 14 broad categories. They range from vision and leadership at the foundation level, to social responsibility and student recruitment at the external level, to recruitment and compensation at the internal level.
Each category is looked at through a series of "benchmarks" and ranked on a level of 1 to 5, with 1 being "inactive," 2 being "reactive," 3 being "proactive," 4 being "progressive" and 5 being "best practice," so that institutions can gauge how well they are doing in specific areas.
"The GDIB is designed to cover the entire organization, every decision, every operating unit, everything that contributes to the profit-and-loss statement of the university, from who supplies your toiletries and laundry and food to the chancellor's office," Love said.
Love said the GDIB is unique for its comprehensiveness.
"Most people historically were only worried about diversity when they were thinking about customers or employers," Love said. "But you actually won't change [diversity] unless you change it everywhere."
And there is a rigorous scoring system, Love said.
"The GDIB does not give you permission to raise your score just because you're doing a really cool thing in a cubby hole," Love said. "You have to score systemically and systemically apply the GDIB."
Love noted that the GDIB is being adopted by the 2020 Olympics in Tokyo.
Be that as it may, the GDIB is likely to face an uphill battle when it comes to acceptance in the realm of higher education.
For one, while the GDIB has been used by various organizations around the world, there is no research base regarding its effectiveness in higher education, Love conceded.
There has also been resistance to using the tool on campuses, Love said, although she added that that resistance has lessened due to recent events, such as protests on campuses nationwide over the last year or so to confront racial hostility and lack of diversity on campus.
Jamaal Abdul-Alim can be reached at jabdul-alim@diverseeducation.com or follow him on Twitter @dcwriter360.