In the aftermath of ITT Technical Institute's abrupt shutdown in early September, more than 40,000 students were summarily bereft of their school and left with potentially unusable credits. The closure of all 136 ITT Tech campuses occurred practically overnight, one week into the new semester.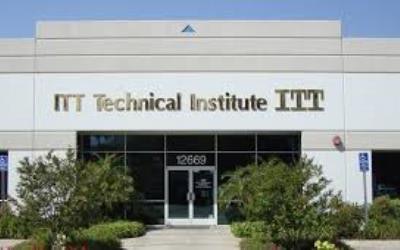 While the school's closure is certainly disruptive to students' lives and future plans, ITT students will have some means of redress. According to the Department of Education (ED), they will have access to closed school loan discharges and can also transfer credits to other institutions. Students who enroll at another school and complete a new program of study will also be eligible for a loan discharge, according to a federal website. As for private loans, some ITT students may seek recourse through state student tuition recovery funds (STRFs).
ED is encouraging institutions across the country to reach out to former ITT students, and colleges and universities are acting quickly in response. Institutions across the country have announced plans to host open houses and informational fairs to which students can bring their academic transcripts and receive assistance in transferring to the institution.
ED will also host informational webinars for displaced students throughout September. A directory compiled by Chegg, a California-based online textbook retailer, shows a state-by-state list of institutions willing to accept ITT Tech credits.
While players across the higher education sector are taking action, it remains to be seen how the transfer process will work out in practice.
The State Council of Higher Education for Virginia (SCHEV) said that 1,627 ITT students were enrolled in Virginia campuses when the institution closed, a number that is substantially less than the approximately 4,500 student reported to be enrolled at the close of last semester. That figure is also nearly 1,000 students less than the enrollment figures originally reported to the council at the time of ITT Tech's closing.
Although there is no official explanation for the drop off in student enrollment, ED had prohibited ITT Tech from enrolling new students using federal financial aid a few weeks before ITT Tech closed up shop.
In a statement, SCHEV noted that a number of Virginia workforce oriented-institutions will provide assistance to displaced students, including the Virginia Community College System, member institutions of the Virginia Career College Association, and other public and private institutions.
When reached by phone, a representative of Northern Virginia Community College, which serves 75,000 students and is one of the largest community colleges in the nation, said that the administration was still evaluating the situation and would be able to provide more information in the following days.
In Maryland, approximately 700 students were attending ITT Tech at the institution's two Maryland campuses, which are located in Hanover and Owings Mill, according to the Maryland Higher Education Commission (MHEC). The commission is "'building the plane as we fly it,' trying to give these students a second chance to complete their education," MHEC Director of Communications and Outreach Maria Torres said in an email.
Prior to this week, state Secretary of Higher Education James Fielder asked two- and four-year schools interested in reaching out to ITT students to submit formal proposals to the Maryland Higher Education Commission, according to Baltimore City Community College (BCCC) officials.
Maryland community colleges are already planning to hold informational open houses for ITT students later this week, some as early as Tuesday and Wednesday. "We have everybody on standby ready to move forward," said Dr. Daphne R. Snowden, BCCC dean of academic operations and services.
BCCC officials said that the college had already reviewed course catalogues at local ITT campuses in Maryland. ITT programming in accounting, computer information systems, computer aid, drafting and design, and business management aligned with BCCC course offerings, they said, and credits acquired in those areas would be eligible in some cases to transfer to BCCC.
"What we have heard — and we haven't seen all their transcripts — is that we may find that there is a gap between what the students have learned at ITT and what we're teaching here," said Dr. Tonja L. Ringgold, vice president for academic affairs at BCCC. "If there is, we are willing to help fill that gap, through tutorial services and other support services."
In addition to giving students the chance to continue their education, there is an economic argument to be made on behalf of community colleges in favor of the now defunct for-profit, said Dr. Sandra Kurtinitis, president of the Community College of Baltimore County (CCBC). "On its website, ITT lists the cost of an associate degree at $45,800. CCBC's associate degree costs $7,000," she said. "So we know this could be very helpful to students in getting their debt levels under control."
Staff writer Catherine Morris can be reached at cmorris@diverseeducation.com.