After assembling a 26-person team to study the issue of underage and high-risk drinking on campus, UNC-Chapel Hill rolled out a new alcohol policy this summer.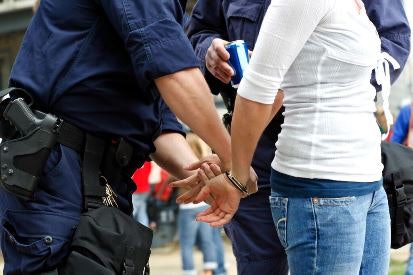 "We felt we needed to undertake a comprehensive public health approach to the problem, which looks at everything from education, prevention — all the way through to treatment and recovery," says Jonathan Sauls, dean of students for student affairs at UNC-Chapel Hill.
Previously, UNC-Chapel Hill's alcohol policies centered more on enforcement and disciplinary action, Sauls tells Diverse.
UNC-Chapel Hill is not the first college or university to move away from an alcohol policy oriented around enforcement and disciplinary action to one that is centered on education and student health. Other institutions are moving a step further in their eff orts to combat drinking on campus. Dartmouth College announced a campuswide ban on hard alcohol in January 2015, in an effort to transform residential life.
A­fter an incident involving date rape drugs, Brown University banned alcohol from being served at registered events in the school's residence halls. That initiative was an effort to crack down on drinking associated with campus fraternities. Stanford University also recently banned hard liquor from undergraduate campus parties. The institution has been under the spotlight a­fter a headline-making rape case involving a Stanford swimmer, for which he blamed his behavior on college party culture.
Drinking in college is broadly considered to be a rite of passage and is a ubiquitous component of many time-honored college traditions. Yet alcohol, and high-risk drinking behaviors, are at the root of a host of health and safety concerns that plague college campuses, not to mention the legal issues intrinsic to underage drinking.
Consequences
According to the National Institute on Alcohol Abuse and Alcoholism (NIAAA), approximately 60 percent of college students aged 18 to 22 drank at least once in the past month, and nearly 2 out of 3 of that 60 percent reported binge drinking. Alcohol consumption brings along with it a host of associated negative consequences of varying degrees of severity.
Some consequences are even more injurious. According to the NIAAA, 696,000 students report being assaulted by an intoxicated student and another 97,000 students reported being sexually assaulted in an alcohol-influenced situation. Sexual assault, it should be noted, is broadly underreported, whether alcohol is or is not involved.
"Frankly, 80 percent of the ugly stuff I clean up has alcohol as a root cause, things that students would not have done, but for being impaired," Sauls says. "It seems to me that while we have to attend to those things when they happen, it would be better for all concerned, including that student, to have gotten ahead of it in the first place."
Administrators have also observed a change in the way in which students drink over the past two decades.  "By and large, certainly with exceptions, students are drinking to get drunk," Sauls said. "It's not merely the social lubricant that it once was."
As one result, the university has seen more incidents of alcohol-related transports, which in part is inspiring UNC-Chapel Hill's public health-centered approach to the problem.
The NIAAA also reports an increase in binge drinking on college campuses, which is considered to be five or more drinks at a time for a man and four or more drinks at a time for a woman. It is not that more students are drinking; rather, those who do drink are drinking more at a time. Once an individual gets up into the range of 10 to 15 drinks at a time, the consequences can be severe.
"The good thing is we see a decrease in the percentage of middle school and high school kids in drinking, and we actually see a decrease in the percentage of college kids or young adults that are drinking," says Dr. George F. Koob, director of the NIAAA. "But we have also seen a steady increase in the last couple years in high levels of high-intensity drinking and concomitant increase in hospitalizations and visits to emergency rooms."
The hope is that, as fewer middle school and high school students drink, fewer will go on to drink in college, Koob tells Diverse.
Research is not clear on what exactly is driving the increase in binge drinking, he adds, although cultural norms could be playing a role in this shift. Drinking on campus is driven in part by expectancy — the fact that for some students it is their first time away from home and also a period of high stress.
"All these things kind of combine," Koob says. "There is an argument that things are different these days for young people. Since the '60s, our society has been changing dramatically and I think these are all things that reflect that."
Combating the culture
The consumption of alcohol, and attendant social issues on campus, are a challenge that all colleges and universities face to varying degrees, says Dr. Ken C. Winters, a professor at the University of Minnesota and former director of the Center for Adolescent Substance Abuse Research.
Part of the problem is perception, Winters says. "If the system has a lot of young people that think binge drinking is normal and is to be expected, then that tends to increase the probability that you've got more binge drinking," he explains. "If a system can alter and realign that perception that it's not all that common, and it is in fact problematic, then that can help to decrease the problem."
Fortunately, there are a number of tried-and-true practices that colleges and universities can adopt to combat a negative drinking culture. While enforcing existing alcohol policies is an essential part of the process, change is best effected in combination with other measures, say administrators.
"Some of it is environment, some of it is law enforcement, some of it is administration and some of it are clinical features," Winters says. "If all those things line up, with relative rigor and most of it being in the right direction, a campus could do a pretty good job of minimizing issues. But you can imagine if you just have one important domain and not do a very good job, all of the other efforts might be wasted or at least have less impact."
At the University of Minnesota Duluth (UMD), for instance, administrators have seen some success by placing a greater emphasis on education after a first violation, and by addressing off-campus behavior. Even before they set foot on campus, too, students are required to take an online course module about alcohol, says Dr. Lisa A. Erwin, vice chancellor for student life and dean of students.
The university is also bringing more of an educational element into the disciplinary process. "We have seen really good results from that work," Erwin says. "We have seen second offenses decline and overall, in the years since 2011, our alcohol cases are decreasing."
Previously, students who received an alcohol citation off-campus were issued a warning. Now, all first-time off-campus violations of the alcohol policy are met with an educational sanction.
Off-campus drinking can be particularly problematic, since it typically falls outside of the jurisdiction of school administrators and campus police. Colleges and universities can work with off-campus parties to help reduce incidences of high-risk drinking. In Duluth, UMD, the College of Saint Scholastica and Lake Superior College partnered with bar owners, landlords, city police and other members of the community to reduce underage or high-risk drinking, Erwin tells Diverse.
As is often the case with systemic change, few expect an overnight transformation. "It will take a while, I think, to evaluate the relative success of all the things we're going to be doing. We liken this to turning a cargo ship in a harbor — it's a slow process," Sauls says. "You didn't build this culture overnight, and you won't dismantle it overnight."
Staff writer Catherine Morris can be reached at cmorris@diverseeducation.com.