A former University of Kentucky student who claims she was raped in her dorm can pursue a Title IX suit because there was enough evidence that the school repeatedly botched its disciplining of her alleged attacker, a federal judge in Lexington has ruled.
The woman dropped out of the university and suffers from emotional trauma, the suit contends.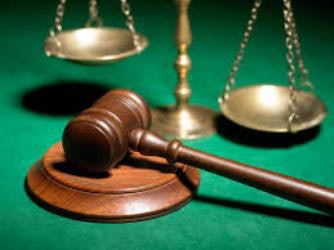 Although the university responded swiftly to investigate the complaint, its series of three disciplinary hearings were rife with due process errors, and the university's failure to resolve the matter after many months could constitute deliberate indifference to the woman's rights under Title IX, U.S. District Judge Joseph Hood said in refusing to dismiss the case.
According to the decision, the woman promptly reported the October 2014 attack and the university issued a "no contact" order suspending the male student the next day. It held a disciplinary hearing a few days later but denied the man's requested one-day continuance. That prevented him from attending because he was in jail.
The hearing panel upheld the allegation that he violated the university's sexual assault policy, but the ruling was overturned on appeal because he was denied the chance to participate.
The second and third disciplinary hearings also upheld the misconduct charge but both also were thrown out on appeal, once because recorded evidence was inadmissible and once because the panel wrongly limited the man's communications with his advisor.
In the decision, Hood said the university hasn't conducted a fourth hearing or explained why it hadn't done so, and thus "failing to take any action to conclude this matter is clearly unreasonable."
Firing upheld
George Washington University adequately justified its firing of an African American campus police officer for sexual harassment and creating a hostile work environment, a federal judge in Washington, D.C., has held.
The disciplinary action came in September 2013 after the university investigated a lesbian officer's complaint about Officer Todd Ladson's inappropriate comments about her sexual preference.
An internal investigation discovered that Ladson also had made many racist and sexually graphic remarks, according to the decision, and that his behavior was "longstanding and pervasive" and adversely impacted many other campus police officers.
Ladson denied any misconduct, contended that the witnesses against him had lied and asserted that White officers accused of similar behavior had received more lenient treatment from George Washington.
Rejecting Ladson's Title VII race discrimination suit, U.S. District Judge Amit Mehta ruled that the university's investigation had been fair and that Ladson had opted not to call his own witnesses at the disciplinary panel's hearing.
Mehta also found that the situations of three White officers were not comparable to Ladson's. One had been supervised by a different police chief, one hadn't used racial slurs and one wasn't shown to have violated the university's sexual harassment policy.
Ladson "has not offered a shred of evidence that would allow a reasonable jury to conclude that he was terminated because of racial discrimination rather than due to the numerous acts of sexual harassment that his employer found him to have committed," the judge said.