As more Latinos enroll in college, the number of Latinos going into the professoriate is not keeping pace, according to a recent Excelencia in Education analysis of federal data. In 2013, Latinos made up 17 percent of all students in higher education, up from 11 percent in 2003.
Yet the percent of tenured or tenure track Latino faculty is not growing as quickly, meaning that there is a growing deficit in the Latino student-to-faculty ratio. Between 2003 and 2014, the percentage of Latinos among all faculty members grew from 2 to 4 percent, moving the ratio of Latino students to Latino faculty from 80:1 to 90:1 over the same period, according to the Excelencia report, published at the organization's annual Accelerating Latino Student Success (ALASS) workshop in Washington, D.C., on Thursday.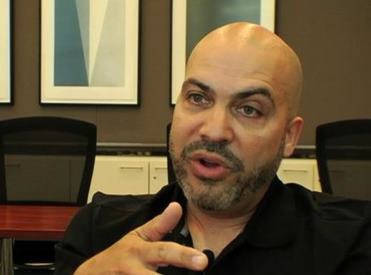 "There hasn't been much change in the overall representation of Latino faculty, but when we look at the ratio of student to faculty, we've seen that the situation has gotten worse," Deborah Santiago, Excelencia chief operating officer and vice president for policy, told Diverse.
Nor does it seem likely that there will be greater Latino representation any time soon, because the Latino pipeline to the professoriate is not particularly strong. Latinos make up only 8 percent of graduate students and 5 percent of graduate assistants, according to Excelencia's report.
Yet the problem of diversifying the professoriate is becoming ever more urgent, Armando Bengochea said at an ALASS panel on future directions for Latino faculty on Thursday, particularly in light of the ongoing adjunctification of the professoriate.
"Higher education has mostly been talking about and lamenting the problem for decades, rather than actually doing something with their resources," Bengochea said.
Tenured professor jobs are even harder to come by, Bengochea said, and Latino students need more institutional and foundational support to persist, particularly in humanities disciplines. Bengochea is a program officer at the Andrew W. Mellon Foundation, a private foundation known for its grant-making initiatives in higher education and the humanities, among other areas.
Student protests have emerged as one of the key countervailing forces in the face of institutional inertia, Bengochea said. One of the more persistent demands coming out of student protests this year were that institutions commit to hiring more diverse faculty members. This in turn has had a tangible effect on the number of institutions doubling down on their efforts to hire more diverse faculty, he said.
"The pressure has now redoubled at our institutions to design short and long-term plans to diversify," Bengochea said. "We have a real renaissance of interest by provosts and presidents trying to figure out where the underrepresented minority faculty are."
In its annual Examples of Excelencia awards on Wednesday prior to the ALASS workshop, Excelencia recognized Cal State Fullerton's Enhancing Postbaccalaureate Opportunities at CSUF for Hispanic Students (EPOCHS) program as having particular success with bringing more Latinos into graduate studies programs. "We're really looking at them as the bellwether of what others can do," Santiago said.
The program was initiated in 2010 in an effort to address the discrepancy between the proportion of Hispanic undergraduates and graduate students, which was at 33 percent and 15 percent, respectively, in 2009. By 2015, the number of Hispanic students going into graduate studies had gone up to 20 percent, and they had also begun to close achievement gaps. In 2015, 63 percent of Hispanic students graduated, up from 51 percent in 2010.
EPOCHS is designed for Latino students but is open to all graduate students, program director Katherine Powers told Diverse. "I think it's working because of the magnitude and the depth at which we are going throughout the entire university with all of these activities," she said.
Excelencia annually recognizes academic programs at the associate's, baccalaureate, and graduate degree levels as well as community-based organizations for their proven excellence in improving academic outcomes for Latino students. This year, Excelencia gave the seal of approval to the Pathway to Baccalaureate program at Northern Virginia Community College (NOVA); the bachelor of social work at St. Augustine College; and the College Success Program at Barrio Logan College Institute.
On Wednesday night, Diana Natalicio, president at The University of Texas at El Paso, credited the Examples of Excelencia awards with helping to foster a stronger sense of cohesion among those who are working to increase Latino degree attainment.
"We have to keep working hard at building the strength of our ecosystem so that everyone remembers it's very easy to slip back and there's a lot of threats that continue to challenge us," Natalicio said during a keynote speech at the awards ceremony.
"There are very strong forces that continue to challenge us, and the irony is that the very data that we care about deeply, that we gather and work very hard to generate so we can keep testing courses and programs are the very data that are used to beat us up," Natalicio said. "So you have to be strong, recognize the job is not done. It's never going to be done."
Natalicio said the dramatic growth in the number of programs nominated for the Excelencia awards has made it tougher to win one.
"But that's great because the more we can create this sense of team, where we're all in effect engaging a bigger ecosystem, the more we will succeed in our individual settings," Natalicio said.
Staff writers Catherine Morris and Jamaal Abdul-Alim contributed to this article. Reach them at cmorris@diverseeducation.com and dcwriter360@yahoo.com.