The Algebra Project, a unique approach to teaching mathematics that was developed by civil rights activist Bob Moses, will make its entry into new school districts across the country, thanks to a $3 million grant from the National Science Foundation that has been awarded to Virginia State University.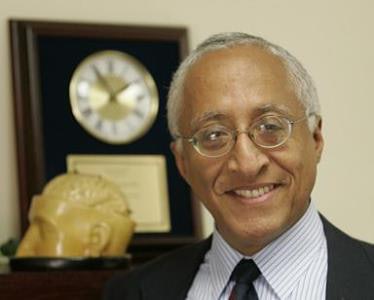 The initiative, according to Dr. Oliver Hill, a professor of experimental psychology at VSU and the principal investigator for the grant, will work with school districts in Petersburg and Richmond, Virginia, as well as New Orleans and Philadelphia to increase the number of underrepresented minority students entering college with the skills to be able to pursue a STEM major and career.
"This is a four-year project in which we will be testing the efficacy of introducing Algebra Project pedagogy into these school districts and also forming collaborative relations with historically Black colleges and universities to implement what we are calling a K-16 model," said Hill, who will work with researchers from Dillard, Xavier and Lincoln universities on the project that will end August 31, 2020.
Moses, who developed the Algebra Project, which helps to make abstract mathematical principles easier to understand, has been on a mission to get schools from across the country to participate. He has yielded much success and has implemented his program in schools in Miami, Mississippi and elsewhere.  He was lauded with a MacArthur "genius award" for his work.
Hill, who also serves as executive director of the VSU Research foundation, said that the ultimate goal of the project is to identify a model that could be applied in distressed school districts across the nation.
Jamal Eric Watson can be reached at jwatson1@diverseeducation.com. You can follow him on Twitter @jamalericwatson