A federal judge in New York City has cleared Dominican College in a Title VI suit by an African American former student who was dropped from its occupational therapy program for low grades in a required course.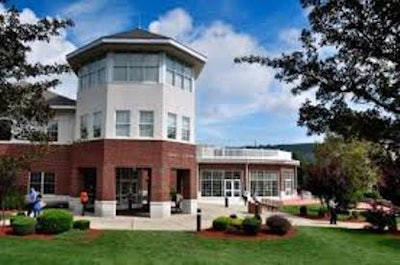 Sharon Mathis failed to produce evidence that the college, in Orangeburg, discriminated on the basis of race when it dismissed her from a Weekend College B.S. /M.S. program in 2013. She had enrolled in 2010.
According to the decision, she received a C+ in a course called Advanced Practice in summer 2012 and a C when she retook it in spring 2013 with the same instructors. Dominican dismissed her after she twice failed to earn a satisfactory grade in the course.
The program required a minimum GPA of B- and limited students to only one retake of a three-credit class and one retake of a six-credit class.
She sued after her three-level internal appeal and complaints to an occupational therapy accreditation organization and to a professional association proved unsuccessful. The suit accused an instructor of exhibiting "a racial animus" and subjecting her to disparate treatment based on race.
Rejecting the suit, U.S. District Judge Lorna Schofield said Mathis "never explicitly mentioned race discrimination as a basis for her [internal] appeal" or in her complaints to the external organizations.
"The undisputed evidence shows that before Mathis commenced this lawsuit, Dominican lacked actual knowledge of the alleged race discrimination," Schofield wrote in her opinion. Nor was there any evidence that college administrators knew about the purported discrimination and failed to take action.
A reference to disparate treatment in Mathis's internal appeal didn't assert that it was race-based, and Mathis didn't describe the racial make-up of her class in the program, the judge said.
Suit can proceed
A fired assistant English professor can go to trial on her retaliation claim but not her FMLA claim against the College of Southern Maryland, a federal judge in Baltimore has ruled.
U.S. District Judge Paul Grimm held that a jury can consider whether the college refused to renew the contract of Dr. Rebecca Jones at least in part because of her FMLA request.
The college hired Jones for the 2011-12 academic year and renewed her contract for the next two years, the decision said. She taught both on-campus and online courses.
When Jones was pregnant, the college accommodated her request for a modified schedule so she would need to come to campus only one day a week after her son's birth.
Later, however, the college denied her subsequent request for a reduced courseload because her child had separation anxiety.
It also didn't renew her contract for the next academic year, citing student complaints about her online classes.
Jones then sued, claiming the college interfered with her FMLA rights and retaliated against her.
Dismissing the FMLA claim, Grimm said Jones wasn't entitled to take a leave to care for her son because she failed to provide certification from his pediatrician that he had a serious medical condition. He also said the college had informed Jones about her FMLA rights in the administrative manual that she'd received upon hiring.
However, Grimm found grounds for trial on retaliation.
On one hand, there were student complaints about her teaching and demeanor, divided faculty reviews of her classroom performance and low enrollment in her classes. On the other hand, the chair of the Language and Literature Department gave "untrue testimony" that she hadn't known about the FMLA leave when the termination letter went out and that the evaluations "reflected at least "satisfactory' performance."
"A reasonable jury could find that the stated reasons for not renewing Jones's contract were false and that the college's real reason was retaliatory animus," Grimm said.