In an effort to get more students to think sooner than later about studying abroad, a new pilot program enables college freshmen to set up online profiles that match them with programs of interest around the world.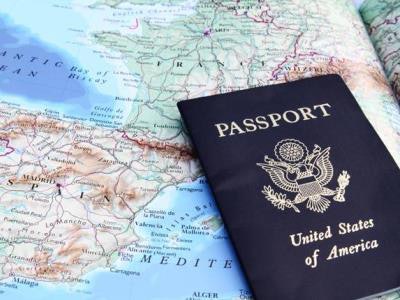 "It's like an online dating site only instead of getting matched to people, they're getting matched to global opportunities," said Samantha Martin, CEO of Via TRM, a Colorado-based tech startup that launched a pilot version of the program this fall with three universities.
Martin made those remarks Tuesday after a presentation of the pilot program—officially known as "Freshman Cohort" — at the Institute of International Education's 2016 Generation Study Abroad summit in Washington, D.C.
It was just one of a series of new and innovative ideas proffered at the summit to achieve the Generation Study Abroad goal of doubling and diversifying the portion of the nation's students who study abroad by 2020. Currently, only about one in 10 American students study abroad, and the vast majority of those students are White and well-to-do, IIE statistics show.
Generation Study Abroad seeks to change those statistics around. No one thing may do the trick, but, collectively, it will involve discovering the efficacy of efforts such as Freshman Cohort and scaling them up.
A primary objective of the Freshman Cohort pilot program is not necessarily to get more students to go abroad during their freshman year, Martin said, but rather to illuminate how technology can be harnessed to achieve more "touch points" with the students regarding study abroad.
"Part of our mission is to empower every adviser to empower every student to engage in global opportunities," Martin said.
"If the results of the strategic collaboration show strong user adoption and engagement with programs, increased participation from first-year students at events, and positive feedback from the international education staff, we will have an emerging and scalable model of first-year engagement to share with our field," Martin wrote in a message to her firm's three university partners.
Via TRM's three university partners are Georgia Tech, Virginia Commonwealth University (VCU) and the University of Nebraska-Lincoln (UNL).
Allison Hinesley, education abroad and exchange coordinator at UNL, said her institution got involved with Freshman Cohort in order to figure out what kind of outreach will be effective with freshmen.
"Particularly as 'Generation Z' has moved in," Hinesley said of the latest generation of incoming college students, which demographers place at being born between the 1990s and mid-2000s.
"We thought Via TRM had a lot of strong suits," Hinesley said of the software that partners get for free and that they populate with study abroad opportunities offered at their institutions.
"It's visually attractive," Hinesley said. "There's also instant gratification with the whole profile matching."
Indeed, the program employs algorithms that match students with campus programs and world regions of interest.
"You may not have been aware that there was a health program in Brazil," Hinesley said. "But the system knows that, if you're interested in going to Brazil and you're pre-med, it will pull up that program and highlights."
So far, Hinesley said, about 70 freshmen at UNL have created profiles on the Via TRM website.
"We're pretty happy with the number of students who created a profile," Hinesley said, noting that the university sent out an e-mail encouraging freshmen to create a profile just five days before the education abroad office put on an informational event.
Freshman Cohort is just one of several initiatives that UNL has employed in order to orient students toward study abroad earlier in their college careers.
The university also offers about a hundred $2,000 scholarships per year for freshmen who wish to study abroad—even if they don't necessarily know yet where they want to go—thus eliminating financial barriers to studying abroad.
Students can apply for the scholarship during their first week at UNL and may use the scholarship anytime during their first two years at UNL. To apply they must answer a couple of essay questions and secure a letter of recommendation, according to Hinesley.
Some attendees raised questions about whether freshman students possess the maturity to study abroad.
Heather Thompson, director of study abroad at the University of Texas at Austin, said maturity is becoming less and less of a factor because more students are arriving on campus with dual enrollment credits, Advanced Placement credits and similar college prep experiences.
"The idea of putting a first-semester spring student on a plane is very different now that they have these academic experiences in high school," Thompson said. "You have to turn your lens and look at what that first-year experience is based on the demographics of who's coming in.
"At our campus, the concept of freshman year is gone," Thompson said. "We're sending sophomores and juniors abroad."
The Freshman Cohort pilot ends July 1, 2017. While the data at that point won't necessarily show how many students went abroad as a result of creating profiles because some may choose to go abroad later in college, the profiles will enable Via TRM to track how many students used their profiles to register for certain study abroad informational events or "favorited" a particular study abroad program.
While the three partner universities currently have free subscriptions to Via TRM, after the pilot, they will be required to pay a reduced subscription fee if they wish to continue.
Via TRM expects to publish a final report and give a presentation on the results of Freshman Cohort with commitment partner participants in the fall of 2017.
Jamaal Abdul-Alim can be reached at [email protected] or follow him on Twitter @dcwriter360.