Although special programs have been set up at the state and federal level to provide financial aid for students who've been in foster care, the program requirements can be so confusing and restrictive that many foster youth "continue to slip through the cracks," a new report has found.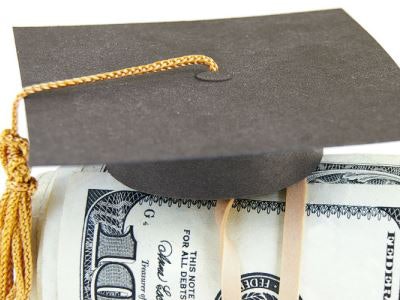 "Foster youth continue to suffer unique challenges as a result of entangled policy initiatives and an inconsistent spectrum of support," states the report, released recently by the Education Commission of the States and titled "Strengthening Policies for Foster Youth Postsecondary Attainment."
"Significant social policy and program development aimed at supporting foster care reform exists, and while social policy has intended to increase supports, gaps remain in the policy framework," the report states.
The report laments how only 3 percent of the 415,000 youth in foster care in the United States ever obtain a college degree — putting their attainment rate woefully below the national rate of degree attainment.
For instance, as of 2015, among 25- to 29-year-olds, 46 percent had completed an associate degree or higher, and 36 percent had completed a bachelor's degree or higher, according to the National Center for Education Statistics.
One of the most startling aspects of the report is that it found that even workers whose job it is to help foster youth secure financial aid are confused about how the programs work or are financed.
"It was overwhelmingly clear that while states have various funding-based initiatives in place to assist college-going in foster youth, there is a fair amount of confusion as to who exactly finances those initiatives and how are funds appropriated," the report states.
For example, the report cites two agency employees from different states who did not understand how monetary awards for the Educational and Training Vouchers Program, or ETV, were decided once the applications for the vouchers were sent to the capital.
The vouchers — provided under the Chafee Foster Care Independence Program, or CFCIP, that became part of the Foster Care Independence Act of 1999 — are meant for young people who are aging out of foster care.
"Similarly, almost all of the individuals that Education Commission of the States talked with expressed ambiguity in understanding how CFCIP funding and state appropriations were specifically outlined to support foster youth education attainment," the report states. "While well intentioned and dedicated to foster youth, the complexity and overlaying of local, state and federal policy creates an environment likely limiting the positive impact policy prescriptions could otherwise have."
The report also found that several programs have restrictive requirements that are difficult for foster youth to meet.
For example, the report found that a number of programs require volunteer hours, work requirements, personal financial contributions and certain academic standards.
While such requirements are common for non-foster youth focused policies, the requirements "take on additional weight when placed on a student population already overcoming significant odds by seeking postsecondary enrollment," the report states.
And some requirements pose more serious challenges, the report found.
"For instance, one state requires applicants to have adequate social skills (as determined by a social worker), in order to be eligible for aid," the report states. "Although well intentioned, the practical application of requirements, such as these, creates additional barriers to postsecondary entry for foster youth — barriers not required of non-foster youth and ones that place burdens on some of the most disadvantaged of aspiring college students."
The report makes a number of recommendations that range from expanding foster care eligibility so that former foster youth can continue to receive support during the college years, to easing requirements for foster youth to meet in order to take advantage of state tuition-waiver programs.
It says states don't have to necessarily "recreate the wheel," but rather should "make better use of current policy supports to implement policies that intentionally target postsecondary attainment."
"Through a realignment of priorities and support for foster youth, state policymakers can help move the needle on attainment rates," the report states.
Jamaal Abdul-Alim can be reached at jabdul-alim@diverseeducation.com or you can follow him on Twitter @dcwriter360.