While demand for pharmacy school graduates has waned slightly, new opportunities beyond the traditional community pharmacy continue to grow.
According to the American Association of Colleges of Pharmacy (AACP), as of July 2016, there are 136 U.S.-based colleges and schools of pharmacy with accredited professional degree programs. Some of these are relatively new, having responded to a shortage of pharmacists that began about a decade ago.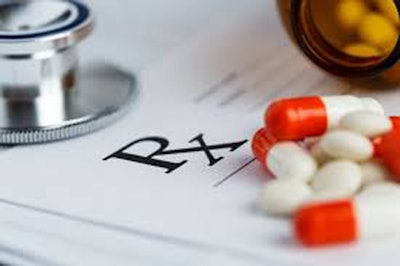 A recent article in Drug Topics, a publication of the Modern Medicine Network, explored whether too many new pharmacy schools have been established, leading to an overabundance of new holders of Doctor of Pharmacy degrees. ¬The article noted that the larger number of graduates, along with increased use of technicians, is leading to more people seeking positions than the market can bear.
Dr. Jennifer L. Adams, senior advisor of student affairs at the AACP, says she does not perceive that to be the case. While it is true that there isn't a job for every single graduate, it means that pharmacies can be more selective in hiring the best candidates for the jobs rather than acting out of desperate need to stay open.
"¬The majority of states are either at equilibrium or actually still in a shortage situation," says Adams. "People need to pay attention to the actual data."
Enrollment numbers
Enrollment at the College of Pharmacy and Pharmaceutical Sciences (COPPS) at Florida A&M University, the top-ranked HBCU pharmacy school by HBCU-Colleges.com, currently stands at 1,100 students, 60 percent of them female. Dr. Michael D. Thompson, dean of COPPS, says the college holds a career fair every October. To prepare, students take part in seminars where they are taught how to write résumés and practice interview skills. Within one month of graduation, 90 percent of the graduates have job offers.
Another HBCU, Hampton University in Virginia, opened its School of Pharmacy in 1998 in response to the underrepresentation of African-Americans and other racial and ethnic minorities in the pharmacy profession.
"Our school has graduated over 700 pharmacists since that time and achieved a stable annual enrollment of approximately 250 students [that are 70 percent female]," says Dr. Wayne T. Harris, dean of the School of Pharmacy.
Based on an exit survey, 85 to 90 percent of students have jobs or multiple offers in various areas of pharmacy practice when they graduate.
Enrollment at St. John's University College of Pharmacy and Health Sciences in New York currently has 1,067 pharmacy students, of which 64 percent are female. All pharmacy students are assigned an adviser who guides them throughout the six-year program.
"Beginning in spring 2016, the College of Pharmacy and Health Sciences at St. John's launched an academic success center," says Dean Russell J. DiGate. "This center provides tutoring services on a group and individual basis [and] hosts programs on professional development and alternative career choices.
"The college is also fortunate to have a full-time adviser from the university career services office who is embedded in the office of the dean," he adds. "This individual provides tailored guidance, programming and industry knowledge to help with student success.
"Based on data collected, about 90 percent of all pharmacy graduates are employed in the field of pharmacy or are pursuing postgraduate educational opportunities at six months postgraduation."
The deans all say the trend toward higher female enrollment has happened slowly and steadily over the past three decades. AACP reports that, of students enrolled in doctor of pharmacy degree programs as of fall 2015, 61.4 percent were women. Just 13.6 percent were underrepresented minorities. AACP's recruitment plan includes an initiative to increase diversity in the field.
"While the number of pharmacy schools has increased competition for training sites and jobs across the country, we remain confident and focused on providing cutting-edge training, education and research opportunities for our students," says Thompson.
Emerging job market
Adams says that, as the role of pharmacists continues to evolve, the profession needs more, not less students.
Recent data from the Pharmacy Workforce Center — which collects, analyzes and disseminates data on the supply of licensed pharmacists in the United States — shows that national pharmacist demand is at 2.94. The number three indicates demand is in balance with supply. That is a decline from 3.43 in October 2015, which leans toward moderate demand and some difficulty in filling open positions.
A 2014 national sample survey of the pharmacist workforce by Pharmacy Workforce Center showed unemployment for pharmacists was at 2.8 percent, at a time when national unemployment was at 5.5.
"If you're looking in a large, metropolitan area, then yes, there's definitely less opportunity for new positions than there are in some of the more rural settings where there's a lot of availability," says Adams. "A map of the United States will show that the rural states are still in shortage situations. Some that are not so rural show that same data."
Adams says that, a few years ago, when the shortage of pharmacists was acute everywhere, virtually everyone with a doctor of pharmacy degree could get jobs, some of which even carried signing bonuses.
"From a professional perspective and from a public health perspective, I actually think it's an OK thing to be at equilibrium, where supply meets demand," she says.
Future prospects for the profession
While Adams and the other deans say that most students enter pharmacy school expecting to find employment in a community pharmacy, some choose an alternate career path after being exposed to other career options. Options include conducting research or working in hospitals or long-term care facilities, federal government service, public health, or radiopharmaceuticals.
Some may choose to become educators. The AACP Walmart Scholars Program is focused on increasing the number of pharmacy students on an academic career track. Eighty-five students, residents and fellows are selected from a competitive pool. Each recipient receives a $1,000 scholarship toward attending AACP's annual seminars along with his or her faculty mentor.
DiGate notes that St. John's is a Vincentian Catholic institution with the mission to understand and alleviate the causes of poverty and social injustice. Over the past five years, the number of students pursuing postgraduate opportunities — fellowships, residencies and graduate programs — has increased dramatically, with an objective of further impacting the health care field.
"The desire to serve others, especially the marginalized, brings to life our Vincentian mission and vision," says DiGate.
COPPS has embarked upon a new global initiative in which affiliations have been formed in Ghana and South Africa.
"At present, students are able to do internships overseas and work with world-renowned leaders conducting cutting-edge research," says Thompson. "In addition, the college has a huge community engagement program called Transforming Lives and Communities through the Center for Health Equity in which students help underserved communities to improve health through education and personal experiences."
Pharmacists are seeking provider status in many states, which would allow them to be paid for their services beyond the sale of medications and other products. This would enable them to spend more time counseling people on pharmaceutical options as well as other health factors.
For the profession, the Affordable Care Act has opened up new opportunities that continue to grow. Pharmacists are working in roles such as risk management for care organizations and in public health initiatives.
"Any avenue within health care that you can imagine, any specialty, any area where health care is delivered, there is a pharmacist involved," says Adams. "They may be behind the scenes and may not be as obvious as they would be in a community pharmacy, but they are working in those settings."