Many would agree that college costs have skyrocketed to the point where they are now prohibitively expensive. Student loan debt now totals more than $1.3 trillion, indicating that, while people are willing to take on the risk of debt for a shot at improving their career prospects, the price tag is high.
States and municipalities are working to address cost issues by initiating "free" college programs, known as promise programs. While individual promise programs may take on different aspects depending on location and available funding, typically, they are aimed at recent high school graduates. They provide tuition funding for community college and four-year institutions, in some cases, in return for a commitment from students to maintain a basic minimum GPA and stay on track to graduate.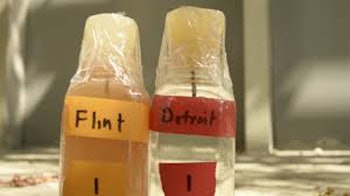 In Michigan, the state's promise experiment already is well underway, with 10 "Promise Zones" currently in existence. Lawmakers in Michigan are pushing to make Flint the state's 11th Promise Zone to help residents get back on their feet as they cope with an ongoing water crisis and to encourage young people to stay in the city.
Efforts to create a Flint Promise Zone take on an added urgency in light of the water crisis. The roots of the problem go back to the spring of 2014, when Flint switched from Detroit water to Flint River water to save money. Unwittingly, they were instead putting in motion a chain of events that would poison the municipality's drinking water and will cost untold sums of money to resolve.
After switching water sources, Flint officials failed to ensure that Flint River water was being properly treated, causing outbreaks of e. coli and elevated levels of a carcinogenic known as TTHM. The hard water also corroded old pipes, leaching lead into the water. Incidences of high blood lead levels among Flint children increased from 2.4 to 4.9 percent between 2013 and 2015 and from 4.0 to 10.6 percent in some parts of the city.
Flint's water crisis has been recognized as an emergency at multiple levels of governance, from the Flint mayor's office all the way up to the nation's current president, who declared a state of emergency in Flint in January 2016. Public officials began addressing the problem as early as 2015, and work began this summer to replace old pipes. Yet progress is slow, and the situation is still far from satisfactory, according to those close to the situation.
Dr. Laura Sullivan, a professor of mechanical engineering at Kettering University, said that skepticism about the water's safety is still widespread throughout the community. Sullivan has been working with local residents on water issues for years, first lobbying for residents whose water was cut off and then working to address contamination issues as they arose.
In a phone interview with Diverse, Sullivan said that, although the city has installed water filters in Flint homes, there are other associated issues. While the filters are effective at absorbing lead, they only work with cold water and they also do not prevent the bacterial outbreaks that still affect some parts of Flint. To have safe drinking water, some residents must first filter their water and then boil it. To this day, Flint continues to receive shipments of bottled water.
In addition to the basic issue of water safety, Flint residents must now contend with the long-term effects of lead poisoning. Children are particularly vulnerable to lead poisoning, which can have a serious and lifelong effect on their cognitive development. Access to good education will be all the more important in the coming years.
"The Flint schools have needed assistance and funding and support for a while and now all the more so because we're going to be seeing a population of students moving through the school system who might well have behavioral and learning issues that require even more resources," Sullivan said.
A Promise Zone bill, which would help more students access college, passed in the Michigan state Senate in late October, along with another bill known as the Municipal Recovery and Development Authority Act, which would appropriate resources for health, education and infrastructure development efforts in Flint. Both are awaiting approval by the state House of Representatives and the governor's signature.
The bills were introduced by state senator Jim Ananich, who represents Flint and is a former school teacher in the Flint public schools. "We have to rebuild our town, and I think one way to do that is to give people some hope," Ananich said in a phone interview. Flint's Promise Zone initiative would raise private funds to create tuition grants for graduates of Flint's public, private and charter schools to attend college.
So far, approximately $2 million in private funding has been committed, Ananich said, although the numbers will not be official until the bill is signed. Backers of the project hope to raise $5 million for the project.
Local colleges and universities would also stand to benefit if more local students had access to resources to attend college. Mott Community College president Dr. Beverly Walker-Griffea commented, "This would help us give our students a better chance at an education and really help us cultivate a culture of education and learning that would position our children for success." MCC serves Flint and Genesee County.
Yet Flint must also look to early childhood education, Ananich said, particularly in light of the potential impact of lead exposure on Flint's youngest and most vulnerable residents. To that end, Flint reopened an old elementary school as an early childhood center in late October. The former Everett A. Cummings Community School, now Cummings Great Expectations, will serve 200 children and provide programs intended to mitigate the effects of lead poisoning. A single school will not reverse the tide, but it and others like it that Flint is planning to open are a crucial step in the right direction.
"I think this is just as important of a factor as debt free college, which is important at the end of the spectrum," Ananich said. "If you don't get it right at the beginning of the spectrum, it's more difficult to get to the end of the spectrum."
Staff writer Catherine Morris can be reached at cmorris@diverseeducation.com.