As President-elect Donald Trump prepares to take office, Americans wonder about the fate of America. What will happen when President Trump gets sworn into office? How will it affect Americans? More specifically, how will his presidency impact minorities in America?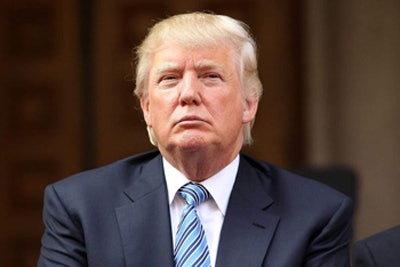 On the campaign trail, Trump's comments aimed at minorities led many to worry about how his time as president could become a step back for diversity in America. So what could this mean for historically Black colleges and universities (HBCU) and Hispanic-serving institutions (HSI)? Looking at his proposed ideas and policies, here are some ways that these institutions could be affected once Trump takes office.
Support 
While campaigning, Hilary Clinton discussed ideas for helping HBCUs and HSIs. For one thing, she wanted to make college more affordable for students, especially minorities and others who struggled to pay for college without federal funding. She discussed her support for these colleges and how she would work to help them thrive.
Trump, however, did not discuss any specific plans for HBCUs or HSIs. Although he mentioned creating programs that would allow disadvantaged students to attend any school, he never explicitly addressed colleges and universities that cater to students from diverse backgrounds.
Comments made on the campaign trail have led people to believe that Trump doesn't understand the needs of minorities in America, including colleges that serve them. Without a plan and a lack of knowledge concerning predominantly Black and Latino communities, it's no wonder that people feel that Trump won't be offering his support for minority-serving institutions.
Funding
One of the biggest issues that HBCUs and HSIs face is in regards to funding. In 2010, President Obama signed an executive order to assist HBCUs and asked Congress to provide $2.5 billion in aid. Without the proper funding, colleges lose their ability to finance essential initiatives such as continued accreditation. In fact, Wilberforce, which is one of the oldest HBCUs in the nation, is at risk of losing its accreditation, mainly because it is several millions of dollars in debt. Financial solvency is one of the core requirements for accreditation.
But what will happen to federal funding under Trump's leadership? Trump already discussed the idea of minimizing or dissolving the Department of Education, but eventually moved away from this rhetoric. Many worry that federal funds that would have gone to these minority-serving institutions will be allocated to areas of which Trump is more concerned. If this is the case, many of the HBCUs and HSIs in America will struggle to keep their accreditation.
Tuition
As president, Barack Obama wanted to make tuition-free programs at two-year community colleges. He also hoped to reduce student debt by increasing the amount of Pell Grants and PLUS loans offered to students and their families. Because of these programs, more students could afford college.
In 2011, however, Obama's administration changed the criteria that families needed to meet to be eligible for PLUS loans. As such, some students were forced to drop out of school when they could no longer afford tuition. If Trump's administration continues to decrease federal tuition assistance, how will students attending HBCUs and HSIs afford college? Will they be able to pay for college?
Enrollment
Over the last several years, enrollment for HBCUs and HSIs has been declining. Without a sufficient number of students, these institutions lose professors, funding, and accreditation. Trump hopes to decrease unemployment rates, and he's mentioned promoting the creation of more technical institutions, online universities, and work-based programs. He hopes to create policies that increase the affordability of higher education and drive innovation in every field. The increased options could continue to drive enrollment numbers down, unintentionally impacting minority-serving institutions in a negative way.
Because of the precariousness of the situation, HBCUs and HSIs have turned to social media to catch the attention of incoming freshmen. They hope that these initiatives will attract more students despite the increased options under President Trump.
International students
Trump frequently mentions immigration reform policies that could limit the number of international students that could come into the country. Since many HBCUs recruit students from the Caribbean and other nations, these policies could continue to negatively impact enrollment. Trump's international relations could also make it difficult for students who hope to complete internships or get recruited by foreign companies or governments.
Since the election of Donald Trump, people worry about the future of diversity and minorities in America. When it comes to HBCUs and HSIs, only time can tell whether Trump will leave a negative or positive impact on them. In the meantime, it's important for these institutions to voice their concerns and find ways to impact decisions regarding education policy that could affect their schools.
Matthew Lynch is a higher education consultant and owner of Lynch Consulting Group, LLC. He currently resides in Richmond, Virginia.