In his final hours as the nation's chief executive, President Barack Obama made good on his pledge to help first-time, nonviolent offenders get a fresh start on their lives. He commuted the lifetime federal prison sentences of some 500 such felons, using his "second chance" pledge in acknowledging that he felt the sentences were too harsh given the offenses committed.
The decisions by Obama to use a president's sole power to grant executive clemency and pardons brought jubilation to more than just the prison inmates, their family and friends, said people familiar with the events leading up to his decisions.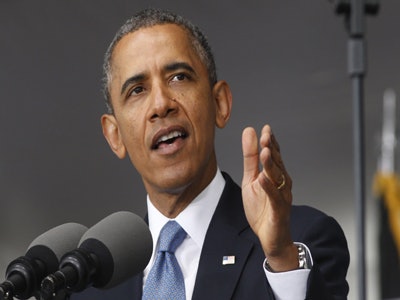 Since its launch in 2014, the Clemency Project 2014, a partnership of five organizations that included the powerful American Bar Association (ABA), has recruited some 30 universities across the nation to work on an effort to get jail time reduced for first-time, non-violent offenders. From Duke to New York University to Stetson and Stanford, a number of institutions have hosted commutation clinics for prisoners and their families who felt the sentences were too harsh.
Hundreds of law students and volunteer lawyers gave thousands of hours of time researching each person's case, with the goal of making the best case possible for commutation.
A variety of nonpartisan, nonprofit groups, including the American Civil Liberties Union (ACLU), Families Against Mandatory Minimums (FAMM), and the National Association of Criminal Defense Lawyers (NACDL), helped Clemency 2014 work on its effort. The result, announced earlier this month as Obama exited the White House, is that nearly 1,400 clemency recipients had seen their sentences commuted by Obama, including the hundreds of orders issued last week. It was the highest number for any president.
"It has changed the conversation for this country," said veteran Tampa criminal defense attorney James Felman, who was successful in winning commutations for dozens of first-time, nonviolent offenders.
"Many people realize we've got people in prison who don't need to be there," said Felman, echoing other lawyers, and local, state, and federal lawmakers and educators.
Clemency Project 2014, started by Felman while a member of an ABA committee for criminal defense lawyers, has become the largest pro-bono project in the nation's history, he said.
Many educators at all levels across the nation speak of the value of the nation reconsidering mandatory minimum sentences for nonviolent offenders. They assert commutations give nonviolent offenders new chances at life and said higher education is ready to play its role in preparing them for work life.
"Career and technological education could be a good route," said Dr. James King, vice chancellor of the state technical schools run by the Tennessee Board of Regents.
The challenge ahead is if prisoners whose sentences are commuted are willing to take advantage of their second chance on life, he said. The "key part" to resuming their dreams "is education."
Shorter College President O. Jerome Green, whose small Arkansas institution already has been at work helping juveniles in the criminal justice system, voiced a thought offered by many peers who salute Obama's actions, and notes most of those who sought relief are minorities and women who suddenly found their lives derailed by the illegal drug traffic business.
"The president's decision gives that student some credibility as they try to re-enter the workforce and community," said Greer, noting felons released from prison have a tough time starting over when prospective employers see an applicant with nothing compelling beyond their prison record. Given the rigors of the commutation petition process, a recommendation from the President of the United States is a big boost, he said.
President Obama's commutations came as 67 universities across the nation are participating in a U.S. Department of Education pilot program awarding grants to institutions seeking to demonstrate the effectiveness of readiness for the workplace programs for young people who have had run-ins with the law.
Beyond helping boost enrollment at institutions that have experienced drops in head count in recent years, Green adds, Shorter's program stems from the university's core mission to "serve the underserved. It's almost a no brainer," he said.
For years, Obama has been among a growing number of political, civic, religious, and educational leaders to attack federal mandatory minimum sentences for first-time, nonviolent offenders as too harsh. Hopefully, prison sentencing reform advocates said, Obama's outgoing gesture will serve as an incentive to his successor, President Donald Trump, to continue aggressively with the commutations.
"This was a very significant use of his clemency powers," said Mark Mauer, executive director of Washington, D.C.-based The Sentencing Project. Mauer has followed commutation and pardon actions by presidents for years.
Mauer, whose small advocacy group has campaigned for sentencing reform since the 1980s, was among those advocating a more sweeping move to reduce and commute prison time for people convicted of crimes that involved no violence.
Obama "left a substantial number of people serving very harsh sentences," Mauer said. While disappointed more was not done, Mauer said, Obama generally "got great accolades. He set the bar high."
Felman said his group's efforts on behalf of the thousands still behind bars did not end with the change of national leaders. He notes the harsh federal sentences are still on the books and need to be addressed.
"There are just so many people who do not need to do time," said Felman. "We're not giving up."
Trump has made no public comments about addressing the fate of the thousands of federal prison inmates serving mandatory minimum sentences for their nonviolent engagement in illegal drug crimes.