PHILADELPHIA — Despite calls from some quarters for a national student ID that would allow for better tracking of student outcomes, the Trump administration's "outward hostility" to immigrants and Muslims makes now the worst possible time to implement such a thing.
That was the argument that Chad Marlow, advocacy and policy counsel at the American Civil Liberties Union (ACLU), put forth at a recent higher education forum at the University of Pennsylvania.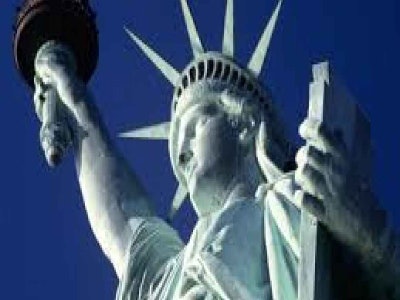 "This may be the worst time since McCarthyism was at its peak sixty years ago to be talking about a national database," Marlow told members of the Education Writers Association. "The danger to students and certain student populations could not be greater."
Marlow made his remarks during a panel about the merits of having a national student ID — something that Congress banned in 2008 in the name of privacy but which some critics say was successfully pushed by private colleges to mask poor outcomes for students.
Some lawmakers have pushed to lift the federal ban on student-level data being included in a federal database through proposed legislation known as the "Student Right to Know Before You Go Act of 2015."
The idea is to "provide for more accurate and complete data on student retention, graduation, and earnings outcomes at all levels of postsecondary enrollment," according to the 2015 bill.
Marlow said although there are benefits to student-level data being included in a federal database, such a database would currently be prone to misuse given the Trump administration's anti-Muslim and anti-immigrant efforts.
"We have a president in Washington who is outwardly hostile to immigrants and Muslims," Marlow said. "This hostility also included a hostility toward protecting their privacy."
To bolster his point, Marlow noted that a recent executive order that calls for enforcement of immigration laws specifically states that privacy protection policies "exclude persons who are not United States citizens or lawful permanent residents."
Marlow noted further that federal government could use certain information — such as what language the student speaks at home, the date of immigration and country of origin, or their surnames — to "guess" whether a student is a Muslim or an immigrant.
Amy Laitinen, director of higher education at New America, said none of the proposals to lift the ban on the collection of student-level data allow for the information to be used as Marlow depicted.
"That's scary but that's not what I'm talking about" Laitinen said. "I would hate for the real fear in this era and this administration that I share about how government can behave badly to get in the way of us doing good things for students." Among other things, student-level data could enable the better tracking of outcomes for low-income students, veterans, minorities, and adult learners.
"If there's no transparency around student outcomes, they will be harmed," Laitinen said.
Laitinen said the legislative proposals' language is "narrow" as it relates to use of student-level data and could become even narrower.
Marlow countered that proponents of using student-level data should not conclude that the first draft of the bill will necessarily be "what ends up in the final draft of the bill."
The debate over the merits of using student-level data comes at a particularly worrisome time for undocumented students such as Daisy Romero, a political science major who is set to graduated from the University of Pennsylvania this May.
"I'm happy this is my last semester but it hasn't been as chill as I thought it would be," Romero said during a panel on "sanctuary campuses."
Though the term has no legal basis, it is generally meant to describe campuses that want to help immigrant students rather than see them deported.
University of Pennsylvania president Amy Gutmann has said her institution will not allow federal immigration authorities on campus unless they have a warrant and "will not share any information about any undocumented student with these agencies unless presented with valid legal process."
Romero, a board member of Penn for Immigrant Rights and Voto Latino, said she is grateful for the opportunities afforded to her under the Obama administration's Deferred Action for Childhood Arrivals program, or DACA, which allows certain individuals brought to the United States as children to remain here for periods of two years. They may also seek renewal.
"I think now being a senior I realize all the opportunity I had on campus would not have been possible without Deferred Action," Romero said.
Still, Romero says she is worried she won't be able to get a job after graduation because of her status.
Romero said she is hopeful that Congress will pass the Bridge Act, which would allow the 740,000 DACA students to keep their temporary relief from deportation or work authorizations for three years if the DACA program is discontinued.
Even if the Bridge Act is passed, Romero said she is worried about the future for her family.
"I been doing everything right up to this point," Romero said. "My concern has been surrounding my family. My sister and I are at Penn. We're protected by DACA." Her family, however, is not under the protection of any program.