The plaintiffs and those representing the state of Maryland are still apparently far apart when it comes to how to remedy a segregated higher ed system that has disadvantaged Maryland's historically Black colleges and universities (HBCU).
In the ongoing remedial bench trial in Baltimore, testimony on behalf of the state has put the price tag of the Maryland HBCU proposal to build up HBCU programs and remedy the negative impact on Maryland HBCUs of illegally duplicative programs at majority institutions at $1 billion. Jon Greenbaum, chief counsel and senior deputy director for the Lawyers' Committee for Civil Rights Under Law, disputes that figure.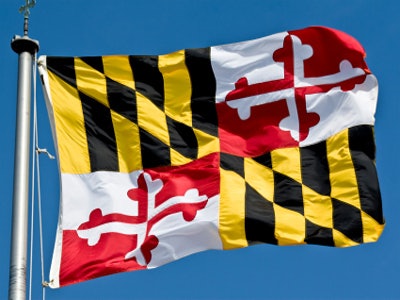 Greenbaum, representing the HBCU plaintiffs, says the $1 billion figure pegged by a defense expert is inaccurate, as it includes the costs of erecting new buildings to house the programs Maryland HBCUs are seeking to host as a part of redressing illegal program duplication. Greenbaum says that in a number of cases, the programs that Maryland HBCUs are seeking to add can be accommodated in existing buildings.
"Are we talking about something that would likely be over $100 million? I would say probably. Are we talking about something that would cost $1 billion, I think that's an exaggeration."
Greenbaum adds that when it comes to the entire public higher education system in Maryland, "If you look at all of their operating expenditures in a given year, it's over $3 billion. And if you look at the capital expenditures in a given year, [it] averages about $250 million."
Though Greenbaum says the plaintiffs have not actually put a price tag on how much their proposal to develop programs at public Maryland HBCUs will cost, "even if…it was $500 million for everything that we're talking about," that figure is "like 15% of what the actual expenditures are in a given year."
In an e-mail, Christine Tobar, deputy director of communications for the Maryland Office of the Attorney General, declined to comment, citing that the case is ongoing.
In October 2013, U.S. District Court Judge Catherine C. Blake, who is presiding over the bench trial in this remedial phase of the case, found that the Maryland HBCU plaintiffs "have prevailed in establishing current policies and practices of unnecessary program duplication that continue to have segregative effects as to which the State has not established sound educational justification."
Numerous states in the deep South with well-documented instances of widespread discrimination against African-Americans have taken great strides towards resolving higher ed inequities. One question is why Maryland, with its progressive reputation, is still struggling with illegal discrimination against its HBCUs.
"I just think it's unfortunate, and to some degree astonishing, that here in 2017, a state in the union would still be grappling with this issue, when all other states, even the state of Mississippi and even Alabama, and even Louisiana, have moved beyond this," says Raymond Pierce, who served as deputy assistant secretary at the U.S. Department of Education in the Clinton administration, where, among other things, Pierce worked to enforce federal civil rights laws in education. Pierce also formerly served as dean of the North Carolina Central University School of Law and currently serves as chief education officer of The Global Teaching Project.
According to Pierce, Maryland has essentially continued to maintain a public higher education system tainted with the vestiges of segregation and apartheid despite agreements with the Department of Education's Office for Civil Rights to redress such discrimination. Pierce says that leadership at majority Maryland public institutions such as the University of Maryland and Towson University should admit fault for program duplication and start the process of building up HBCU programs, rather than continuing to nurture their own illegally duplicative programs.
"It's going to take some leadership. It's going to take someone who can look beyond their own selfish interest — a lot of this is selfish. It's not always racism."
Kristen Clarke, president and executive director of the Lawyers' Committee for Civil Rights Under Law, says, "Our goal is to ensure that Maryland treats HBCUs fairly and equitably, so that they can compete with traditionally White institutions across the state, and become institutions that are competitive and can attract a racially diverse group of students."
The remediation phase of The Coalition for Equity and Excellence in Maryland Higher Education v. Maryland Higher Education Commission case is ongoing at the U.S. District Court for the District of Maryland in Baltimore.
David Pluviose can be reached at [email protected]