Although the White House has distanced itself from a leaked memo that included plans to use the National Guard to round up unauthorized immigrants, some scholars say the memo harks back to — and portends — one of the darkest chapters in American history.
"If that's what they're planning on doing, that's going to be cataclysmic," Dr. Arturo Aldama, associate chair and an associate professor of ethnic studies at the University of Colorado Boulder, said regarding an Associated Press report that the administration of President Donald. J. Trump considered mobilizing up to 100,000 National Guard troops in 11 states to round up undocumented immigrants.
"It's going to be 'Operation Wetback' all over again," Aldama said.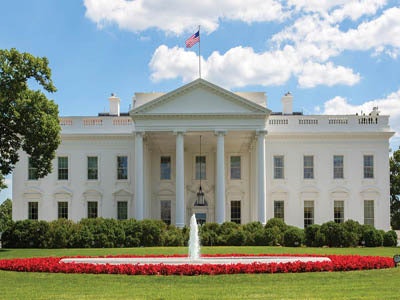 Aldama was referring to the 1954 mass deportation of Mexican undocumented workers that took place under the administration of President Dwight D. Eisenhower. Through the program — which has been described as "one of the most shameful episodes in American history" — Immigration and Naturalization Service, or INS, apprehended nearly 1.1 million individuals.
"More than a quarter of the migrants were taken in cargo ships from Port Isabel, Texas, to Veracruz, Mexico — a form of transportation that a congressional investigation would later compare to an 'eighteenth-century slave ship' and a 'penal hell ship,'" according to 2016 New Republic article titled
"Operation Wetback Revisited."
"Most of the people they removed, by the way, were braceros, people who had a legal contract to work in the crops and in different industries because there was a labor shortage," Aldama said.
Aldama — who works with students in the Deferred Action for Childhood Arrivals program, or DACA — said reports about mobilizing the National Guard to round up undocumented immigrants has engendered widespread fear in immigrant communities.
"The level of anxiety and fear that they are having just for their general safety, every day it seems to be more accelerated," Aldama said.
The White House has denied that there are any plans in place to use the National Guard to round up undocumented immigrants. A U.S. Department of Homeland Security official described the leaked memo as a very early draft that was not seriously considered, according to the Associated Press.
Aldama's remarks come on the heels of roundups of unauthorized immigrants that included the arrest of Daniel Ramirez Medina, 23, who had secured DACA protection.
Authorities have claimed that Medina was a gang member but his lawyers have countered that officials doctored his statement to make it appear that he said he was a gang member, according to news reports.
"With the young DACA man arrested and facing imminent deportation and labeled a gang member, the DACA community is now worried that the one or two safety mechanisms, if you will, are not even considered valid or legitimate anymore," Aldama said.
Although President Barack Obama deported more undocumented immigrants than any other president, it was different from what President Trump. It was seen as part of an effort to push through other immigration priorities — such as the DREAM Act, which would provide a pathway to citizenship to undocumented immigrants brought to the United States as children — and it wasn't accompanied by anti-immigrant rhetoric, said Violeta Chapin, an associate clinical professor of law at the University of Colorado Boulder.
"The strategy was that (Obama) was tough on enforcement and since he was doing that you should now collaborate and work with me on getting the DREAM Act through," Chapin explained. "Unfortunately, he didn't count on the Republicans refusing to work with him at all. They refused to work with him throughout the entirety of his administration, which is why he did the executive order on DACA in his second term."
Aldama and Chapin harbor no illusions that they will have members of the Trump administration as a captive audience. However, if they did, they have no shortage of things say.
"It may be beneficial to approach him a businessman, which he is, obviously, and not a politician, and emphasize the financial impact of deporting 8 million or 10 million immigrants from the United States, because the vast majority of these people work in our restaurants, our fields, our farms, and hundreds of thousands of businesses would likely collapse if all of the sudden all of their workers were taken away," Chapin said. "They contribute to our economy by buying goods as well as paying taxes."
Aldama had similar thoughts.
"Let's talk about how every single business that he runs is dependent on immigrant labor," Aldama said. "The people cleaning his hotel rooms, the people cleaning the buildings, the whole nine yards."
Over the weekend, The Washington Post reported that U.S. Secretary of Homeland Security John F. Kelly has signed two memos that included "sweeping new guidelines that empower federal authorities to more aggressively detain and deport illegal immigrants inside the United States and at the border."
The memos do not include plans to mobilize National Guard troops, according to the report.
Jamaal Abdul-Alim can be reached at [email protected] or you can follow him on Twitter @dcwriter360.