Fueled by a comprehensive, holistic vision of African-American studies, the doctoral program at University of Massachusetts Amherst (UMass Amherst) was developed by visionaries determined to train the next generation of scholars.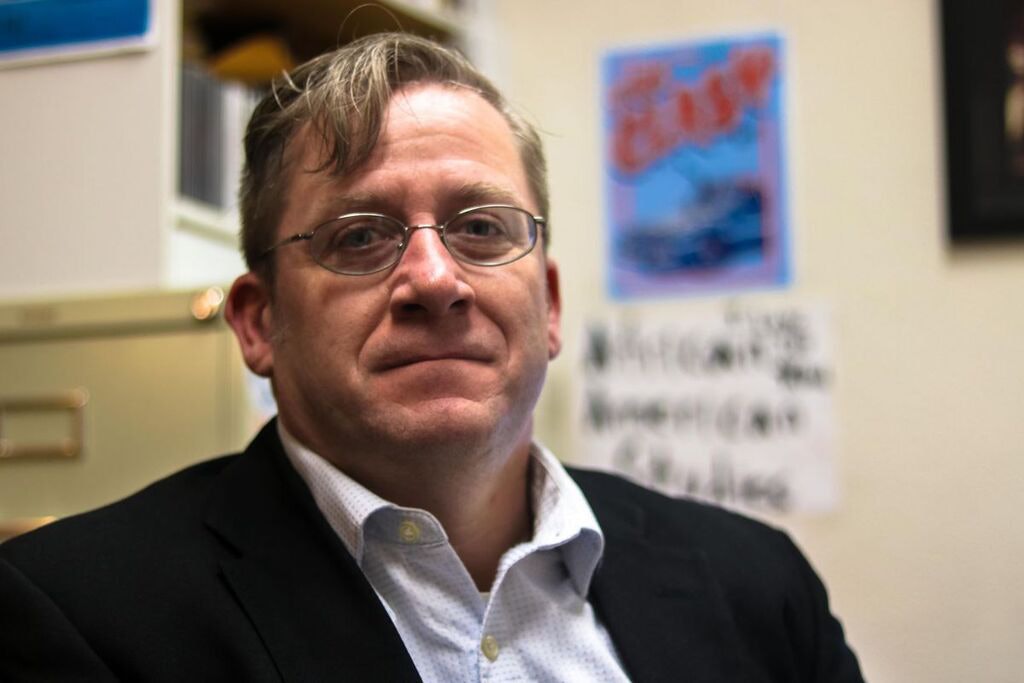 All ­first-year graduate students in the W.E.B. Du Bois Department of Afro-American Studies at the University of Massachusetts Amherst take a year-long course of study titled "Major Works in Afro-American Studies," a team-taught seminar in which they read more than 50 books spanning a diverse range of subjects. At the inception of the doctoral program in 1997, the founders had a lofty goal: a work by a graduate of the program would someday be added to the Major Works reading list.
About four years ago, a book by Dr. Shawn L. Alexander — who received his doctorate in 2004 and is now an associate professor of African and African-American studies and director of the Langston Hughes Center at the University of Kansas — achieved that honor when his book, An Army of Lions: ­The Struggle for Civil Rights Before the NAACP, replaced Dr. August Meier's Negro ­Thought in America 1880-1915.
"We wanted people who could do the work we thought needed to be done and they're doing it," says Dr. John H. Bracey Jr., one of the founders of the doctoral program and one of the nation's most prominent historians of the African-American experience.
Unique vision
UMass Amherst's W. E. B. Du Bois Department of Afro-American Studies, named for the Massachusetts native who believed social justice must be rooted in exemplary scholarship, began as a program in the university's English Department in the late 1960s and became an independent department in 1970. Although a predominantly White university located in a somewhat rural White community, the department attracted renowned Black intellectuals and artists such as James Baldwin, Chinua Achebe and Dr. Johnnetta B. Cole, who were all on the faculty across the decades.
In the early 1990s, Bracey says the members of the department realized they had a new mission: to train their successors. In 1996, he outlined his vision for a graduate program.
At the time, there was only one African-American studies doctoral program in the country, at Temple University. Undeterred, the faculty at UMass Amherst forged ahead, and, in 1997, the program became a reality.
Part of the reason for training the next generation was to carry forward the vision they had developed to teaching undergraduates a comprehensive vision of the Black experience rooted in a multidisciplinary perspective.
"We didn't want to fragment Black people's lives into the little chunks that the academy does with White people's lives," says Bracey. "People don't live that way. It doesn't make sense to talk about somebody's economic life absent a discussion of who they are politically or what music they listen to or what clubs they belong to — the whole person.
"We wanted to establish an institution that would allow a student to come into an African-American-oriented environment and see how all the pieces flowed into each other," he adds. "We wanted to obliterate those distinctions and open up a way of looking at things that was fairly rare in the academy."
Alexander recalls hearing someone playing piano in the next room during one of his early classes. It was renowned jazz musician Archie Shepp, who was on the faculty. Alexander soaked in the teachings of Bracey, Ernest Allen — a historian, civil rights activist, philosopher and political scientist — and literature professor Ekwueme Michael Thelwell, who was a member of the Student Nonviolent Coordinating Committee (SNCC) in the 1960s.
"They're showing you how everything is connected — history is not isolated," says Alexander. "To understand history you need to understand the literature, the culture, the sociology."
That complexity is reflected in the diversity of doctoral dissertations, which include depictions of Black people in cartoons, a study of the life and work of pioneering Black journalist Ethel Payne, and an exploration of Paul Robeson's Othello.
Careers in academia
The doctoral program has two tracks: history/politics and literature/culture. There are currently 32 students. The first Ph.D.s were conferred in 2002, and, since then, more than 40 individuals have earned their doctorates, with the majority currently employed in academic positions.
Department Chair Dr. Amilcar Shabazz says there is contemporary vibrancy to the work. When he was studying for his doctorate in history at the University of Houston, any topic within 20 years of the present was off limits. In contrast to such constraints, a current UMass Amherst doctoral student wants to write about the Black Lives Matter movement and is being encouraged to do so.
"Here, you have that kind of latitude," says Shabazz, who came to the university in 2007. At present, he is pushing to broaden the areas of study to include more in the social sciences.
Dr. Molefi Kete Asante, professor and chair of the Department of African-American studies at Temple University, notes that UMass Amherst "has distinguished itself with a strong cadre of well-trained academics."
Dr. Stephanie Y. Evans, who earned her doctorate in 2003, is a professor and chair of African-American studies and Africana women's studies and history at Clark Atlanta University. When she was applying to graduate school, she says she was "warned against getting degrees in Black studies and women's studies because I would limit my job prospects."
In reality, it has been just the opposite.
"The graduate training I received enabled me to focus on my scholarship and get past whatever obstacles that were put in my way because I understood my focus was always the work," says Evans, who came to Clark Atlanta six years ago after eight years at the University of Florida, where she earned tenure. In 2011, Diverse named her one of its Emerging Scholars.
Bracey says that he and other senior scholars have done their utmost to tap the doctoral students into networks where they are seen by hiring decision-makers in the academy. Students attend conferences like the Association for the Study of African-American Life and History, where they present their research on panels.
Legacy of teaching
A priority for UMass Amherst Afro-American studies faculty is commitment and passion for teaching. Alexander says his mentoring style with students was greatly influenced by mentors such as Bracey and Allen — welcoming questions but pushing students to discover their own answers.
There is also a growing international presence at UMass Amherst with students from Japan, China and Colombia studying in the department. Over the past decade, distinguished professor Dr. Steven C. Tracy, a leading authority on the intersection of African-American literature and blues music, has traveled to China once or twice a year to lecture and perform.
"We have a remarkable opportunity to help them understand what the literature, culture, history, and politics are like," says Tracy. "Our department has always been multidisciplinary and experience- and activism-oriented, so we can range broadly, tunnel deeply, and soar high in a quest for real-world considerations and solutions to problems," he adds.
Shabazz says a key consideration for admission to the doctoral program is who best will carry on the work and the mission.
Evans agrees with this approach.
"The greatest impact of the program can be seen in the graduates who have fanned out around the country as the next generation of faculty," she says. "We are teaching, publishing and administrating programs advancing knowledge in very different types of institutions, locations and programs. We read, write and assign books on race in places where students too often have only been introduced to snippets of critical race and gender subjects.
"In addition to the teaching, we are coming out with books on a regular basis," she adds. "The critical training in the Major Works seminar that demanded we produce new knowledge is now coming to fruition."