Student affairs practitioners and leaders play a meaningful role in shaping the learning and development of students during their time in college. They care for the whole student, both inside and outside the classroom, providing resources and opportunities to help students better realize their potential. However, increasingly more important, student affairs has become a pathway through which institutions can more effectively address the inequities that continue to endure and manifest in the lives of students.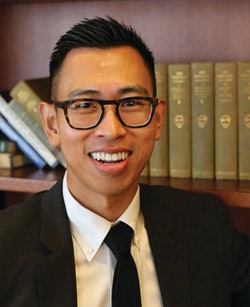 Higher education is at a crossroads. The current administration seems bent on unraveling policies meant to improve access and affordability and safeguard students from deportation or crippling debt. As a result, the role of student affairs staff and leaders has become more consequential to securing the well-being of our students. In response to greater challenges to inclusivity and safety that we as a field have worked hard to promote on our campuses, we encourage student affairs professionals to think differently about the relationship between their role and inequality.
To understand the importance of student affairs, one must understand higher education's role in society. Colleges and universities ideally provide the experiences and training meant to prepare students to pursue opportunities that generate both personal fulfillment and societal benefits. However, institutions of higher education can often — although unintentionally — promote, reinforce and reproduce inequality. Historically built to privilege and justify the status of those from White, upper-class backgrounds, some colleges and universities today continue to arrange themselves in ways that are hurtful and isolating to students.
Often, students who experience these feelings are disproportionately located on the outskirts of society; they may be underrepresented racial and ethnic minorities, gender nonconforming individuals and students who are undocumented or from working-class backgrounds. The question in this case is not "why" but "how" can we ensure that all students are provided the chance to fully realize their talents and contribute to society? Part of the answer includes extending our understanding of the student affairs profession beyond loco parentis. Student affairs professionals, ideally, possess the knowledge, sensitivity to social injustices and creativity to confront the inequities that negatively affect marginalized student groups.
For those emerging practitioners graduating this spring from a student affairs preparation program, we ask that you prioritize the contribution you wish to make in addressing inequality in your discernment process. It's common practice in the field to select a "functional area" that speaks to your interests and personality or to choose a campus that you feel is the best "fit." During this era of grave uncertainty in higher education, we ask you to reflect on: Where are you needed the most? Where can you make the biggest difference in challenging and reducing inequality? And, where is the most need?
For example, consider two institutional types that enroll, support and engage underrepresented racial and ethnic minorities and students from low-income backgrounds: community colleges and minority-serving institutions (MSIs). According to the National Student Clearinghouse Research Center in 2015, 46 percent of students were previously enrolled at a two-year college prior to completing a degree at a four-year institution in 2013-14.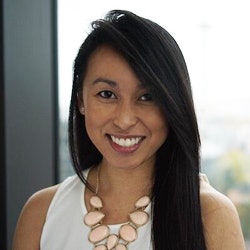 Community colleges are an entry point for students of color, from working class backgrounds, or with undocumented statuses. In addition, more than half of all MSIs that are designated as Asian American and Native American Pacific Islander serving institutions, Hispanic serving institutions, and tribal Colleges and universities are two-year colleges, while the same is true for 12 percent of historically Black colleges and universities.
As these historically underfunded institutions prepare to weather the effects of the new administration, they will need innovative and bright student affairs professionals to protect their most vulnerable students from the structural challenges that may deter them from personal achievement.
Practitioners may approach student affairs in different ways, but we believe that the common intent of addressing inequality must be a fundamental element in all that we do in our profession. No longer can student affairs professionals solely embody the essence of loco parentis. They must be vocal, savvy and persistent advocates for students. This not only means that they support students in their individual pathways, but they identify and work toward systemic change to alter the pathways themselves, perhaps imagining how institutions can be rearranged to maximize the success of all students.
Dr. Thai-Huy Nguyen is an assistant professor of education at Seattle University and a 2017 Diverse Emerging Scholar. Rose Ann E. Gutierrez is a student at Seattle University, where she will be earning her M.A. in student development administration this spring.