There is a national crisis in American higher education, and it threatens to exacerbate the most pressing challenges facing our nation. Consider this sobering fact: For every 10 African-American students who enter college, only four will graduate. Just four in 10. That is a shameful record, and we cannot hope to address the underlying causes of social and economic inequality in our country if this trend continues.
College enrollment in the U.S. continues to stand at record highs.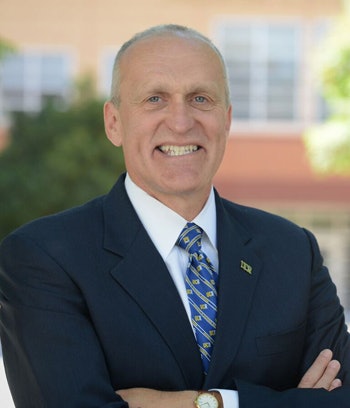 According to the U.S. Department of Education, U.S. colleges and universities enrolled 20.5 million students last fall, an increase of 5.2 million students compared to 2000. This upward trend is likewise true across ethnic categories. Between 2000 and 2014 (the latest year for which we have national data on ethnicity), undergraduate enrollment among African-American students increased a phenomenal 57 percent, and enrollment among Latino students more than doubled.
But, as a college degree has become a prerequisite for getting into the middle class and beyond, enrollment is not enough. In the marketplace, job applicants with some or no college will lose out to a college graduate almost every time. Additionally, students who do not complete their degrees often face thousands of dollars in debt without the means to repay it.
USA Today reported last year that students who drop out of college are four times more likely to default on their student loans compared to those who graduated. If six in 10 African-American students aren't completing their degrees, it doesn't take much to see the ramifications for individuals, communities and the entire nation.
Fortunately, there is hope. A report issued earlier this year by the Education Trust, a national nonprofit organization that advocates for academic success, demonstrated that the derisible national data aren't uniform across the nation's colleges and universities. Some institutions have demonstrated considerable success in eliminating the achievement gaps across ethnic and socioeconomic designations. While the success stories are heartening, the report shows just how far we still must go. Out of 676 universities considered, only 55 had been able to completely eliminate the graduation rate achievement gap between African-American and White students.
As chancellor of one of the institutions highlighted by the Education Trust as a success story, I wanted to share a few strategies that have helped us eliminate graduation rate gaps across ethnic and socioeconomic categories.
First, we need data. Every two years, the University of California (UC) conducts the UC Undergraduate Experience Survey (UCUES), a comprehensive appraisal of our students' experiences at UC. Thanks to the UCUES, we know that our African-American students spent more time working in paid employment outside of their academic interests, spent less time with their families and had more difficulties with food insecurity and finances. These insights are invaluable in building programs and initiatives that result in student success.
Second, universities must understand that cultural identity is a critical component of success. Affinity groups on college campuses provide homes away from home for students. Our African Student Programs office has been in operation for 45 years, connecting students to academic support, mentors and community organizations. Their success has been replicated across the breadth of communities on our campus.
Third, someone needs to be in charge of coordinating the promotion of student success for a diverse student body across campus units. UC Riverside was one of the first institutions to create an administrative position tasked with partnering with all campus leaders and constituents to promote diversity and inclusion.
Realizing student success requires a comprehensive and cooperative approach that deploys resources intentionally across the entire university. Creating that collaboration needs to be someone's job.
Finally, universities must recognize that our campuses can be inhospitable, and sometimes hostile, to students on the margins of society. Even diverse institutions have to recognize that it is not how many students of color are on campus, it is how they are treated.
The research is clear. When universities do not actively promote a campus climate of inclusion and mutual respect, student success suffers. A few politicians and pundits can poke fun at "safe spaces" and "diversity coordinators," but their superficial arguments belie their ignorance. Campuses that fail to adequately address concerns over campus climate will be left wondering why some students leave and never come back.
Our nation's colleges and universities need to do better for the sake of all of our students. Addressing this crisis will require spending precious resources, but fortunately the examples of how to succeed are widespread. Now it is simply a matter of finding the will to make it happen.
Dr. Kim Wilcox is the chancellor of UC Riverside.