An alum who earned a master's degree in education at the Tampa, Florida, campus of Puerto Rico-based Sistema Universitario Ana G. Mendez (SUAGM) can pursue her discrimination suit accusing the school of targeting low-income Latinos for its "sham" academic programs, a federal judge has ruled.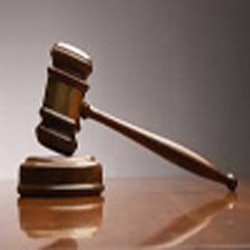 Yelanis Brook contended that SUAGM intentionally misrepresented that its master's program in Tampa is state-approved and can provide internships required to teach in public schools in Florida. She allegedly relied on those misrepresentations in enrolling in the program, took out "significant debt" of more than $40,000 but received a worthless master's degree in guidance and counseling, the decision said.
Although SUAGM is a nonprofit that operates three universities in Puerto Rico, it has outsourced operation of its U.S. programs, including the Tampa program, to an unaccredited for-profit company, Agmus Ventures Inc., the suit alleges. Agmus isn't a defendant in the case.
The suit alleges that recent immigrants account for most of the students targeted by the school's marketing and that SUAGAM "targets this population because it believes they are unsophisticated, do not understand English and do not understand how the educational and legal systems work in the U.S.," U.S. District Judge James Moody Jr. wrote in his opinion.
Moody said Brook presented enough evidence to proceed on her Title VI claim of ethnic or national origin discrimination.
"It is the combination of the targeted advertising and the allegedly 'sham' educational program that allows the court to infer intentional discrimination," he wrote. "The discrimination claim from the harmful product being peddled; the targeted advertising simply helps to prove that the discrimination was intentional."
Moody also allowed Brook to revise her Equal Credit Opportunity Act claim to detail allegedly discriminatory aspects of her loan transactions.
Tenure dispute
The State University of New York at Buffalo has won a Title IX suit filed by a former assistant professor who didn't receive tenure.
Dr. Susan Baldwin blamed the denial of tenure on retaliation for reporting student complaints about remarks made by her department head, but the 2nd Circuit U.S. Court of Appeals ruled that the university presented enough evidence that Baldwin's research performance fell short.
Baldwin was hired as a health and fitness instructor in 2002 and became a tenure-track assistant professor in 2006 after completing her doctorate. While her performance evaluations generally were positive, the department head repeatedly stressed the importance of more peer-reviewed articles in national publications.
When Baldwin applied for tenure in 2011, the department head recommended against tenure based on her research record. In addition, the review discovered a discrepancy about how much she had contributed to a grant proposal that her name didn't appear on.
Baldwin's suit alleged that SUNY Buffalo violated Title IX by retaliating because she had reported student complaints about "inappropriate remarks allegedly made by" the department head in class.
The appeals court said the department head had consistently pointed out shortcomings in her publication record, nor did Baldwin show that she would have won tenure without the department head's negative recommendation.
As for the assertion that Baldwin's research record was sufficient for tenure, the court said her disagreement with how the university applied its tenure criteria is insufficient proof of pretext. It said, "This court has repeatedly stated that colleges retain the right to set and apply the criteria for promotion to tenured professor."
No bias found
A tenure-stream faculty member who wasn't reappointed based on an unsatisfactory research record has lost a Title VII and Equal Pay Act suit against Indiana University Bloomington.
U.S. District Judge Tanya Pratt dismissed the case filed by Dr. Shingairai Feresu, a U.S. citizen born in Zimbabwe, finding no evidence to support allegations of race, nationality and gender discrimination.
IU hired Feresu on a three-year probationary contract as an assistant professor of epidemiology in 2010, and she helped create a new Department of Epidemiology and Biostatistics. In 2012, her rank was retroactively changed to associate professor, a move that didn't automatically impact her upcoming pre-tenure review or salary.
The pre-tenure review committee unanimously recommended non-reappointment for failing to meet research standards. Her department chair, dean and vice provost also recommended against reappointment.
In her decision, Pratt found no direct or circumstantial evidence of racial animus, saying Feresu "has not shown that the decision to end her employment was in any way connected to her race or national origin."
To the contrary, Pratt continued, IU offered a legitimate nondiscriminatory reason for its decision, and "no reasonable jury could infer" that it denied her reappointment and tenure based on her gender, race or nationality.
The judge also rejected the Equal Pay Act claim because it went beyond the scope of Feresu's EEOC charge and because the university presented a "gender-neutral explanation: for the difference between her salary and that of a male associate professor."