While the vast majority of the nation's colleges and universities continue to prohibit the carrying of firearms on their campuses, the rift over policy as to whether guns belong at higher education institutions roils on.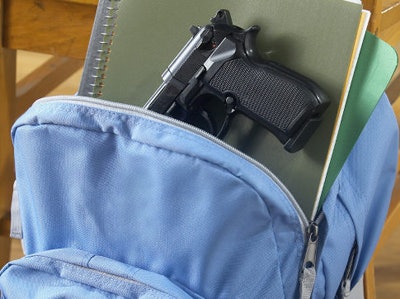 On Wednesday, the University of Michigan won a decision in a state appeals court that allows its facilities to operate gun-free for students, non-police staff and the general public. In a 2-1 decision, the court said a 2001 ban doesn't violate the U.S. Constitution.
Meanwhile, a communications professor at Wichita State University notified the school that she is retiring effective July 1 — the day Kansas law goes into effect allowing concealed carry of firearms on campus — rather than teach in an environment that is "in opposition to the values of higher education." The Wichita Eagle reports that Deborah Ballard-Reisch said she was robbed at gunpoint in 2014 and that she and other gun violence victims have told administrators that they feel scared with more guns on campus.
Republican state Rep. John Whitmer of Wichita says more than 100 colleges have accepted concealed-carry without incident.
According to the National Conference of State Legislatures, 10 states now have provisions allowing the carrying of concealed weapons on public postsecondary campuses: Arkansas, Colorado, Georgia, Idaho, Kansas, Mississippi, Oregon, Texas, Utah and Wisconsin. In addition, Tennessee allows faculty members with licenses to carry weapons on campus but students and the general public cannot.
A spate of shootings on campuses over the last several years sparked the debate over easing existing restrictions and allowing concealed weapons on college grounds.
Contributing: Associated Press