Employers are expected to hire five percent more recent college graduates this year, according to a new study.
That's good news for the national economy and the unemployment rate that currently hovers at about 4.4 percent.
According to WalletHub, a financial website, the fastest growing industry for recent college graduates is in STEM-related fields.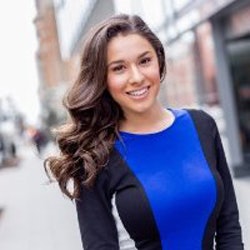 "STEM jobs are growing almost twice as much as any other type of job right now, at least until the end of 2020," said Jill Gonzalez, a WalletHub analyst.  "If STEM jobs continue to flourish, then the overall unemployment rate should remain steady or drop even more. If budget cuts to either of those two vehicles are made, the opposite effect might occur," she said.
WalletHub recently published a report titled, "2017 Best and Worst States for Jobs" listing each state on a sliding scale based on 24 key factors. Gonzalez said that the purpose of WalletHub's study is to help ease the job locating process for recent graduates.
Diana Popa, a spokesperson for WalletHub, said that there is great variance among states.
She explained that New Hampshire and South Dakota share the lowest unemployment rate, 2.8 percent, which is 2.4 times lower than in New Mexico, which registers the highest at 6.7 percent. Maryland, for example, has the fewest part-time employees for every 100 full-time employees, 48.47, which is 1.6 times fewer than in Oregon, which has the most at 77.34. New Hampshire has the lowest share of workers living in poverty, 3.99 percent, which is 2.7 times lower than in New Mexico, registering the highest at 10.93 percent.
According to WalletHub, the results for the top 10 best states for jobs in 2017 are: Washington, Colorado, New Hampshire, South Dakota, New Jersey, Minnesota, Massachusetts, California, Tennessee and Florida.
The 10 worst states for jobs in 2017 are: Wyoming, North Carolina, New Mexico, Alaska, Oklahoma, Mississippi, Alabama, Kentucky, Louisiana and West Virginia.
When examining each of these states, experts took 24 factors into consideration. Among the key indicators were job opportunity, employment growth and outlook, job security, availability of internships, average length of work week, earned income with tax credits and state income with tax burden for lower, middle and upper class.
After examining the results of the study, WalletHub asked a panel of experts about the future of jobs based on policies and innovation.
The experts said that in the upcoming years, college students can expect a gradual increase in the available jobs. Reports indicate that the level of unemployment will continue to drop while the economy expands, creating jobs for graduates.
To read more about the study, click here.
A.K. Brunini can be reached at abrunini@diverseeducation.com