WASHINGTON — Colleges and universities have a responsibility to protect freedom of expression on their campuses — but also to prevent speech that might incite violence and unrest. Where that line is drawn is increasingly unclear in the wake of heated debates around the nature of free speech and incidents of violent protest at institutions nationwide.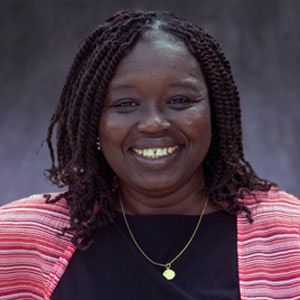 "Campuses around the country, including American University, have seen a rise in the episodes of deeply offensive speech and expression: from racist statements and acts, to flag burning," said Dr. Fanta Aw, interim vice president of campus life at American University. "These expressions come from within, from our own students, faculty and staff, as well as from forces outside our community."
Speaking at a Senate hearing "Free Speech 101: The Assault on the First Amendment on College Campuses," on Tuesday, Aw said, "As an institution, we draw the line when that expression has the potential to incite violence and/or is a direct threat to members of our community."
AU was recently the subject of such an episode. In May, bananas were found hanging from nooses on AU's campus. They appeared on the same day that Taylor Dumpson, AU's first Black female student government president, took office. Messages written on the bananas appeared to reference Alpha Kappa Alpha, a Black sorority of which Dumpson is a member.
The incident is currently being investigated by the FBI.
"With the increasing frequency of such episodes, the ability of students to learn and thrive has been severely limited," Aw said. "When students fear for their safety, this affects their ability to study and to participate fully in the life of the university."
The Senate Judiciary Committee convened Tuesday's hearing to examine the role of First Amendment rights on college campuses in today's increasingly polarized political climate. Institutions have witnessed an apparent escalation in violence around visits from controversial figures in recent months.
In February, UC Berkeley canceled an appearance by Milo Yiannopolous, a media personality associated with the alt-right, after protests broke out on campus in advance of his visit. A group of more than 100 protestors – some of whom were members of an Oakland-based anarchist group – lobbed Molotov cocktails and assaulted students, creating $100,000 worth of damage to the campus. In response, Berkeley canceled Yiannopolous' scheduled appearance shortly before it was about to begin.
Just one month later, hundreds of Middlebury College students disrupted a lecture on campus featuring Charles Murray, the author of the 1994 book "The Bell Curve." The protest became violent, and a faculty member was injured.
"It's not a simple matter when demonstrations become violent," Senator Dianne Feinstein (D-Calif.) said on Tuesday.
University police forces may not be adequately equipped to handle protests like the one that occurred on UC Berkeley's campus, Feinstein said. As a result, institutions run the risk of "substantial harm."
Senator Chuck Grassley (R-Iowa) argued that acquiescing to protestors only encourages further violence.
In light of recent incidents, "those who would curtail free speech have been emboldened and those who disagree with the prevailing orthodoxy have been censored or chilled from speaking freely," Grassley said. "There is no point in having a student body on campus if competing ideas are not exchanged and analyzed."
Zachary R. Wood, a senior at Williams College, said that students benefit from the free flow of ideas — including ideas that some might find intolerant. Yet the only viewpoints that are promoted at schools like Williams, Woods said, are liberal leaning, to the almost complete exclusion of conservative thought.
Wood is the president of Uncomfortable Learning, a Williams student group created to bring speakers representing conservative and often provocative points of view to campus.
In 2016, the group made national headlines for inviting John Derbyshire, a conservative writer known for his controversial views on race, to address students. Williams President Dr. Adam Falk unilaterally rescinded the visit and instituted a new policy that would make it more difficult for groups like Uncomfortable Learning to bring speakers to campus.
"Instead of nurturing thoughtful debate of controversial topics, many college educators and administrators discourage free debate by shielding students from offensive ideas," Wood said. "Yet, one person's offensive idea is another person's viewpoint.
Senator Ted Cruz (R-Texas) commented, "If universities become homogenizing institutions that are focused on inculcating and indoctrinating rather than challenging, we will lose what makes universities great."
Staff writer Catherine Morris can be reached at cmorris@diverseeducation.com.