In the wake of Harvard University President Drew Gilpin Faust's recent announcement that she will retire in the spring of 2018, many have stepped forward to praise her leadership.
She shepherded the institution through a tumultuous financial period brought about by the recession, initiated a capital campaign that has raised more than $8 billion since 2013, and has been lauded for her efforts in promoting diversity and access across the institution.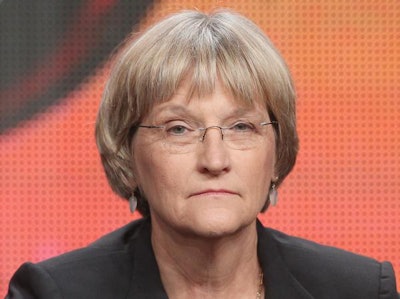 As a vast enterprise comprising 12 schools and numerous research institutions, Harvard's work in the diversity and inclusion space over the course of Faust's 10-year tenure is not easy to sum up neatly. Until the past fall, much of that work was being done by Harvard's schools individually — concurrently but not necessarily in concert with similar efforts at other parts of the institution.
Harvard has been engaged in the same difficult conversations around race and privilege that many colleges and universities are grappling with across the country. During Faust's tenure, financial aid was vastly expanded, allowing more students from diverse economic backgrounds to attend the school without the burden of excessive student debt. At the same time, the institution has faced criticism for not creating a fully inclusionary space for all students.
In an effort to synthesize ongoing initiatives at each of the 12 schools, Faust created the Presidential Task Force on Inclusion and Belonging in September. The task force is a body of administrators, faculty and other community partners, charged in part with examining the demographic realities and organizational structure of the institution.
"Like other educational institutions, Harvard has come to understand that the promise of diversity requires attention beyond our hiring and admissions decisions," Faust wrote in a letter to the Harvard community in September. "It is no less important for us to create an environment on campus that is open and inclusive and that inspires a sense of belonging for all members of our community."
So far, the task force has convened dozens of meetings and workshops across the university, culminating in the Afternoon of Engagement in April, an event that brought together 800 people from across the university for a conversation about belonging. "As a president I think she is very deft behind sending the right signals, but also putting muscle behind the real work of making change and pushing the agenda forward," said Meredith Weenick, vice president for campus services and a co-chair of the presidential task force.
Currently, the group is engaged in soliciting feedback from community members and plans to offer a set of recommendations in the future, along with a report that is tentatively expected to come out next spring. In terms of concrete recommendations so far, the task force has made one: that the university change the final line of its alma mater.
The alma mater currently exhorts students to be the "bearers" of light and love "till the stock of the Puritans die." Harvard's history goes back to the early days of colonial Massachusetts, when the school was founded in 1636 by Puritan settlers to educate clergy.
"It's really important for Harvard to respect our history as any institution would, but also make sure that it feels welcoming," Weenick said. "This is not to excise the history of Puritans or their role from the founding of Harvard."
The university is scrutinizing its past in other ways. In March, Harvard convened a day-long symposium on its ties to slavery. In a similar vein, last year the institution retired the Harvard Law School shield, which bore the crest of a slave-owning family who endowed the first law professorship at Harvard.
"A big part of improving the climate for belonging has to do with raising these issues and making them more visible and encouraging discussion," Weenick said. "So, just by the very nature of doing this work, we hope that we are having a positive effect."
Dr. Emelyn dela Peña, former assistant dean of student life for equity, diversity and inclusion in the Office of Student Life at Harvard College, posited a similar sentiment.
"Part of what happens when you prioritize something like diversity and inclusion is people build on that momentum and try to infuse that work into their daily practice," dela Peña said.
Dela Peña left Harvard College this past October for Washington University in St. Louis, where she currently serves as the associate vice chancellor for student affairs and dean of the Center for Diversity and Inclusion. Harvard has yet to name her replacement.
When reflecting on her former role, dela Peña describes a college administration that prioritized diversity and inclusion – and was not afraid to take risks and make mistakes along the way. The College created her position at the same time it created the Office for Equity, Inclusion and Diversity within the Office of Student Life in 2014, in recognition of the need for more support for underrepresented students on campus.
In her role, dela Peña worked directly with undocumented students and chaired the college's working group for first-generation students. She pointed to the Diversity Peer Education, initiated during her tenure, as a particular success.
"I think one of the things that we really valued as an administration was the student-led nature of the initiatives," dela Peña said. "We really wanted students to be out front doing this work."
Just as the task force is seeking to learn more about different initiatives across the institution, dela Peña said that a significant part of her work was synthesizing effective initiatives siloed in organizations across the college. "Oftentimes, there's good work happening all over the place, but nobody knows about it because we're not talking to each other about what's happening," dela Peña said.
Although Faust is soon to relinquish her post, her work sets an important foundation for any future leader of the institution to build on, according to Weenick. "She thinks of this work as not incidental to the mission but fundamental and a necessity for the future success of the institution," Weenick said. "We just simply have to keep working on this."
Staff writer Catherine Morris can be reached at cmorris@diverseeducation.com.