Ohio, following Gov. John Kasich's signing of the budget last week, is now the 24th state to allow its community colleges to offer four-year degrees. States across the nation have approved varying plans to allow community colleges to offer bachelor's degrees in specific industry areas, in an effort to fill workforce needs and provide an affordable path to a baccalaureate for state residents.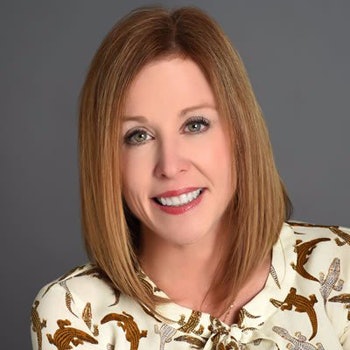 The state has a set a goal of 65 percent degree or certificate completion among adults between the ages of 24 and 65 by 2025. Currently, approximately 43 percent of adults in Ohio have some form of postsecondary education. The move to expand four-year degree options is part of a larger initiative directed by Kasich to help more Ohio residents obtain a degree or credential with less debt.
Clark State Community College, a two-year school located in Springfield, Ohio, is drafting a proposal to offer a four-year degree in manufacturing technology management.
"This is a real opportunity for students and the state," Clark State president Dr. Jo Alice Blondin said.
Countering conventional wisdom that holds that manufacturing jobs are on the way out in the US, outsourced to workers in India, China and beyond, Blondin said that manufacturing remains an integral part of the economy of the surrounding region. The nature of available manufacturing jobs is changing to become more technical, she conceded, but that only makes prospective programs like the manufacturing technology management degree all the more relevant for the future.
"We have a history in this area of manufacturing and it hasn't gone away," Blondin said. "The global narrative is that manufacturing is leaving the United States, that manufacturing is no longer a viable career."
Clark State's business partners are beginning to see mid-level managers retire, leaving space for others to take their place, Blondin said, and in terms of advanced manufacturing degrees, Clark State is already ideally positioned to help more workers advance in the careers due to a $2.5 million TAAACCCT grant the college received from the Department of Labor in 2014.
The Labor Department's Trade Adjustment Assistance Community College and Career Training (TAAACCT) grant program disbursed $1.9 billion to community colleges across the country to develop programs in industry areas such as manufacturing, healthcare, IT and energy. The last round of grant funding, which was the origin of Clark State's grant, will end in 2018.
In practical terms, the TAAACCT grant allowed Clark State to jumpstart its advanced manufacturing program. "When we received that grant, we had a fledgling manufacturing program," Blondin said. "We probably worked with 20 students tops. Since the grant, we've worked with more than 300 students." Many of the students enrolled in the program are embedded in the manufacturing industry already, but want to move up in the field by obtaining additional credentials.
Given the current design of Clark State's advanced manufacturing program, Blondin said, it would be relatively straight forward to add another component to create an applied baccalaureate degree in manufacturing technology management, bringing together the technical skills of manufacturing with the managerial skills of an applied business program.
To Blondin's knowledge, no four-year school offers a comparable program to the applied baccalaureate degree program that Clark State is proposing to offer.
"They do not have the time or frankly the interest in going through a traditional baccalaureate degree," Blondin said. "This is not just an issue of workforce needs – it's also an issue of access for students."
The manufacturing technology management degree program would be available to 20 to 25 students in the fall of 2018 and must first be approved by the school's board of trustees, the Ohio Department of Education and the Higher Learning Commission (HLC), the regional accreditor.
As stakeholders in the state considered an expansion to four-year degree programs at community colleges, they reviewed the potential conflict of interest such programs might pose for universities. The four-year degree expansion has been years in the making. Ohio first raised the proposal in 2015.
"This provision has never been about creating competition with our university partners; rather, it is our effort to help the State fill its local workforce needs when the local university is unable to meet that demand for whatever reason," Jack Hershey, president of the Ohio Association of Community Colleges, said in an email.
In the final language of the two-year biennium budget, four-year degree programs can be approved by the chancellor provided that they "clearly demonstrate a unique approach" that would benefit the state.
"While that gives the chancellor the power to override previous requirements that a program be developed in partnership with local industry, our chancellor and his staff are keenly aware of offerings at our two-year and four-year schools and would make every effort to not duplicate programs within a particular region of the state," Jeff Robinson, director of communications at the Department of Higher Education, wrote in an email.
Chancellor of the Ohio Department of Higher Education John Carey will have to consult with a number of stakeholders – including the Inter-University Council of Ohio and the Association of Independent Colleges and Universities of Ohio – before approving an applied bachelor's degree program.
Some of the proposed programs could help fill workforce needs that four-year institutions do not currently meet, according to the Ohio Department of Higher Education. Cincinnati State Technical and Community College, for instance, is proposing to offer a four-year degree in land surveying. As it stands now, the closest available land surveying program is in Kentucky – meaning that students would have to leave the state if they wanted to pursue a bachelor's in that particular area.
"Giving Cincinnati State the ability to offer a bachelor's degree in land surveying would keep students in Ohio while fulfilling a need that local businesses say exists," Robinson said.
So far, a total of four community colleges have expressed an interest in offering applied bachelor's degrees. In addition to Clark State and Cincinnati State, Sinclair Community College and Washington State Community College have also stepped forward to say that they would consider the expansion.
Staff writer Catherine Morris can be reached at cmorris@diverseeducation.com.