The percentage of high school seniors who by June 30 had filed the Free Application for Federal Student Aid — better known as the FAFSA — reached a new high level this year after several years of decline, according to new data compiled by the National College Access Network.
The number of FAFSAs filed by high school seniors increased 9 percent — or rose from 56 for the Class of 2016 to 61 percent for the Class of 2017.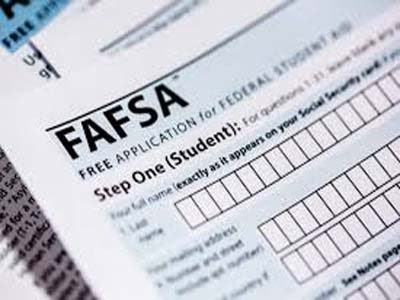 The number of individuals overall — not just high school seniors — who completed the FAFSA before June 30 also rose — by 6 percent — to about 14 million individuals, as opposed to about 13.2 million the year prior. The all-time record took place in the 2012-2013 school year, when 15 million students filed the FAFSA by June 30. In recent years, however, the number has dipped to nearly 13 million.
Carrie Warick, director of policy and advocacy at the National College Access Network, or NCAN, called the increase "exciting."
"The numbers speak for themselves," Warick said in a phone interview with Diverse. "It's very exciting to see those numbers increase, which means more students — both high school seniors and adults — are considering higher education."
FAFSA completion among high school seniors is an important factor because a high school student who completes the FAFSA is 63 percent more likely to attend a college, according to an analysis by NCAN.
Warick attributed the increase in FAFSA completion this year to three things, two of which took place due to policy changes at the federal level during the Obama administration:
For the first time making the FAFSA available on Oct 1, whereas previously it had been available on Jan. 1, thus giving students more time to complete the form.
Enabling students — again for the first time — to use "prior-prior-year" income data, which allowed applicants to rely on already completed tax returns as opposed to estimated information, which in turn may have subjected students to more verification checks.
Local and national campaigns aimed at boosting FAFSA filing.
"Those are the same three things that I would have said to you as well," said Megan Coval, vice president of policy and federal relations at the National Association of Student Financial Aid Administrators, or NASFAA, when asked if anything else might be responsible for the boost in FAFSA filings.
NASFAA is an NCAN collaborator and helped push for early FAFSA availability and use of prior-prior-year data.
"NCAN members and various access organizations and a lot of folks in the higher education community really worked hard to get the message out to students and families that the FAFSA was going to be available earlier," Coval told Diverse. "I think really the outreach that was done on behalf of NCAN and a lot of folks in the higher education community was helpful toward that end."
Some advocates worried that FAFSA completion might be harmed by the fact that the IRS Data Retrieval Tool — an online tool that enables students to fill out the FAFSA more easily by populating the online FAFSA with their tax information — was shut down earlier this year due to a data breach. But Coval said the shutdown's effect was probably
mitigated by the fact that the shutdown took place in March, whereas the FAFSA had been made available in October 2016.
"If the (Data Retrieval Tool) hadn't gone down, it's possible those numbers would have been even higher," Coval said of FAFSA completions.
Warick said U.S. Secretary of Education Betsy DeVos deserves credit for enabling students to use alternative forms of verification during the IRS DRT outage.
For instance, in lieu of the IRS DRT, or obtaining an IRS transcript, DeVos allowed colleges and universities to use a signed paper copy of the 2015 IRS tax return as documentation to verify information provided on the FAFSA.
Dr. Tiffany Jones, director of higher education policy at The Education Trust, a national advocacy and research group that focuses on issues of equity for low-income students and students of color, said the campaigns and initiatives to increase FAFSA completion paid off.
In particular, Jones credited the FAFSA Completion Challenge grants of $55,000 awarded by NCAN to 22 U.S. cities to increase FAFSA completion.
NCAN notes that out of the 10 states with the largest percentage increase in FAFSAs filed this year, five include "Completion Challenge" cities: Wyoming, Florida, Arizona, Texas, and Alabama.
Jones said the completion challenge grants played a "huge" role because "groups created strategies" and the Kresge Foundation supported those strategies.
Jones said FAFSA completions could be even higher if similar efforts are targeted at schools and school districts where FAFSA completion rates are low.
Jamaal Abdul-Alim can be reached at jabdul-alim@diverseeducation.com or you can follow him on Twitter @dcwriter360.