A new program at Montclair State University is designed to provide high school students with the opportunity to make the most of their college experience.
The Hispanic Student College Institute, scheduled for August 1-3, and will help students become better prepared for applying to colleges by learning about the college search and application process, essay writing, resume building, and developing leadership and public speaking skills. There will also be a "college fair" event to give students the chance to learn about Montclair State University's course offerings. At the conclusion of the three-day institute, students will receive a certificate that they can include on resumes and college applications.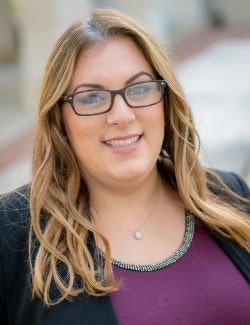 The program has gotten the attention of Hispanic-identifying high school juniors and seniors from all over the United States, as well as the Dominican Republic and Honduras.
Jordanna Maziarz, associate director for Recruitment and Community Engagement at MSU, is running the program and came up with the idea after attending a conference where she learned that another school in the Midwest had done something similar. "It kind of gave me the idea that we could do something with a Montclair spin on it here targeted specifically for our Hispanic students."
Working with Hispanic students is of great importance to many higher education institutions because they are a rapidly growing group of college applicants. MSU actually was designated a Hispanic Serving Institution last year, so the founding of this program is a way to highlight and celebrate that accomplishment.
The HSCI program received almost 500 applicants but is expecting about 200 students to participate. "It was tough to narrow it down," Maziarz says. The online application process required two essays, high school transcripts and recommendation letters.
"We were looking for students who we thought would take it seriously and get a lot out of it," Maziarz says. "Most of them are really, really high-achieving students, but that wasn't a requirement as long as we felt they were going to take advantage of what was going to be offered to them."
Karen Pennington, vice president for Student Development and Campus Life, says, "We have really talented people there who really understand the mindset of 17-year-olds and understand what it takes for students to get into college. The idea is that they're putting together a program that they recognize and understand that high school students will relate to."
The program is designed to give students confidence and the ability to recognize the talents and skills that are necessary for preparing to apply to college.
Pennington says that by 2025, Hispanics will be the largest minority group in the nation, and that there is a responsibility to ensure that students are prepared to be future leaders in society, regardless of any barriers they may face.
"Students, whether Hispanic or otherwise, often don't think that they have the skills. They don't think that they have the intelligence. They don't understand and know how to prepare financially for college, they think it's out of their reach," says Pennington. "So, a program such as this can help students understand that it's not out of their reach."
Rafelina Vargas, a current student at Montclair State University, will also be working with the HSCI program as a peer mentor to student participants. The Family and Child Studies major learned about the program through her cousin, who is in high school. She thinks that the program will be a great way for her to improve her own leadership skills while helping other students become familiar with a college setting.
Vargas, who will be the secretary of the Latin American Student Organization (LASO) for the upcoming school year, believes the HSCI program is important because it will help students believe in themselves and achieve their goals.
"I hope that whatever goals they have, they go to work harder for them," says Vargas. She also hopes that the outcome for students is that they "go to college and fulfill their dreams."
Student participants will be coming from 11 states in the U.S. and travelling from abroad. They can expect a variety of workshops and activities geared toward empowerment, goal setting and career exploration.
"We have a lot of speakers and presenters and facilitators who identify as Hispanic," says Maziarz. "We actually have parent sessions that we're offering, and some of them will be delivered in Spanish. There will be an English version and a Spanish version, because a lot of these students, their parents, at home they speak Spanish or some parents only speak Spanish."
Students will also have the opportunity to meet with MSU faculty, take part in financial aid workshops, and have mock interviews from the school admissions office.
"I think it's important for these students to see kind of a critical mass of people like them in the university setting. So, our peer mentors almost entirely identify as Hispanic," says Maziarz. "I think seeing representation of yourself, and that a university is committed to any sort of population, is really important for students."