Dear College Presidents,
Can we chat?
For the past decade, I have devoted much of my activism and scholarship around issues of equity and justice in higher education, particularly focusing on the needs of undocumented college students. Today, the Trump Administration just announced that he plans to rescind the Deferred Action for Childhood Arrivals (DACA) program, which would allow eligible undocumented students to apply for a work permit, enabling them to put their well-earned college degrees or other talents and skills to good use. At this moment in time, you have a community of students on your college campus who are hurting in unprecedented ways. They are scared about the future, they are anxious about their families at home, and they are stressed about how they will financially survive, let alone complete a college degree, if they are unable to work.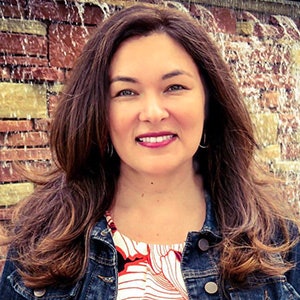 I know many of you have signed the Pomona College letter urging the President to uphold DACA, I know that many of you have made public statements within your college systems about the importance of continuing DACA to the mission and equity values of your institution. I know many of you have sent emails to your undocumented students reiterating your support and the plans in place. This is all well-intentioned but it is not enough. The notion of "actions speak louder than words" applies in this case. Below I list some recommendations for you and your fellow senior administrators on how to humanely handle the DACA announcement.
1. Speak to undocumented students personally and directly. I know the time of a college president is limited but please make time to meet with the students who are impacted by the DACA announcement. Although they do appreciate your emails, they want to be seen as viable members of your campus community and you need to hear their stories. Please also ask them what they need from their campus administrators in order to feel safe and supported.
2. Create a webpage affiliated with your institution for undocumented students and allies to centralize resources, information, scholarship and grants, employment opportunities (non-profit organizations) and updates. This will be helpful to your DACA alumni members who will be also possibly be displaced from their employment.
3. For undocumented students, Immigration, Customs, and Enforcement (ICE) is the culprit of much of their stress. Many fear that ICE will descend on to their campuses and they will be plucked out of their classes to be deported. Create plans for how to address ICE with campus and local police. Research demonstrates that watching someone being deported can have long-term traumatizing impacts on the greater community. If ICE were to enter your campuses, this will have lasting effects on all students attending your college.
4. Undocumented Students are mentally exhausted. Although many colleges and universities are equipped with mental health counselors, these counselors need to be well versed in issues and topics related to family displacement, immigration rights, and/or trauma related to deportation of a family member.
5. Now is the time to heighten campus programming and education around immigration rights issues on your campus. Encourage your faculty to attend these sessions. In my own research, the majority of microaggressions around their legal status occurs in the classroom. These fruitful campus dialogues need to inspire new policies that will help to support undocumented students. Also, campuses should revisit existing policies to examine if they are meeting the needs of students during these times. Recognize that this work is emotional labor. Be mindful of who is doing this emotional labor; this task should not be limited to one person or office on your campus.
6. Make the needs of undocumented students an institutional priority. For many this will be new terrain and uncomfortable but remember this is an opportunity for colleges and universities to impact societal norms and culture. Xenophobic white nationalism cannot be reduced unless campus communities work courageously on addressing the many injustices plaguing U.S. society. This means speaking to your Governors, Boards of Regents, and elected legislators about the importance of DACA for undocumented students on your college campuses.
In the last few years, I have spoken to numerous college administrators and students about how to create supportive and inclusive environments for undocumented students. I have noticed that creating awareness and understanding on these issues is where the majority of campuses get stuck. Mobilizing action and change requires the investment of many more personnel and resources. Creating change requires individuals to shift institutional culture and climate, which takes not only time but institutionalized commitment.
Finally, it is important to remember that 5 years ago, students used their bodies and voices to occupy President Obama's campaign offices urging him to pass comprehensive immigration reform. Undocumented and unafraid student activism birthed DACA. I have witnessed students go through great lengths to fight for their humanity and for their families. College presidents, I urge to do your part. Higher education can no longer be spectators in the fight for immigration rights. The DREAM Act of 2017 is a victory within our reach. Please be bold, be courageous, and be the example for society. Your actions have the potential to change the lives of 800,000 students and possibly 11 million more.
Dr. Susana Muñoz is an assistant professor and co-coordinator of the Higher Education Leadership doctoral specialization in the School of Education at Colorado State University.