Rutgers University Law School is introducing a program designed to provide free legal counseling to currently enrolled students on the Camden, New Brunswick and Newark campuses who may be facing immigration-related barriers to their success.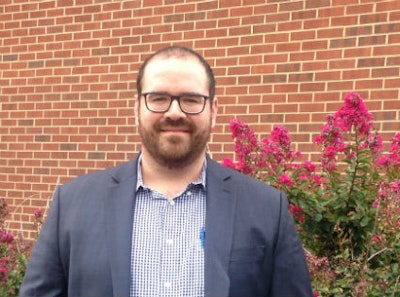 The development of the Rutgers Immigrant Community Assistance Program (RICAP) comes at a time when many students across the country are in danger of deportation after President Donald Trump announced last week that he would be repealing the Deferred Action for Childhood Arrivals (DACA) program, a policy established under the Obama presidency. The program protects youth and young adults who came to the United States as children, and have since grown up and desire to work and attend college, without the threat of being deported.
RICAP was not created in response to DACA, but with the current events and political climate, the program has been focusing heavily on addressing students' concerns and questions about DACA, says attorney Jason Hernandez, leader of RICAP.
Hernandez is a graduate of Temple Law School, and has worked with HIAS Pennsylvania, a non-profit organization that helps immigrants and refugees get legal services.
Since Trump announced that he would rescind DACA, the future of DACA students or "Dreamers" has rested in the hands of Congress, which has six months to work on the policy.
"In the state of New Jersey, where we have tuition equality, where students can qualify for in-state tuition, a state university like Rutgers has seen an increase in applications and students enrolled who have either DACA status or are undocumented," Hernandez told Diverse. "The university always tries to ensure that students can access services that will remove barriers that will hinder their ability to accomplish the degrees they seek at the university."
In addition to providing students with immigration legal services at no charge, the RICAP program offers other services to students, such as presentations, and direct representation with an attorney.
"Know Your Rights" and "Immigration" presentations are meant to distribute information to students affected by changes in immigration policy or law, as well as individuals who are allies to students affected by those changes.
Hernandez helps students determine if they're eligible for any form of immigration benefit or relief. Additionally, he provides legal representation to students, and refers them to other attorneys, if their case requires something that is outside of his area of work.
Since RICAP began, Hernandez said he has met with around 12 students and more than 20 students have contacted him seeking legal information and trying to schedule consultations.
In those meetings, he says that a number of issues regarding immigration have arisen, but students have mostly been inquiring about the rescission of the DACA program.
Students have shown concern over whether they will be able to renew DACA, and what happens if they cannot, as well as determining their eligibility to apply for Deferred Action and Work Authorization.
"It's important they're able to speak to somebody if something happens to their family, if something happens to them, if there's a change in their status and they need answers," says Hernandez. "I'm available in a safe space for students to come forward."