When St. Cloud State University's Herberger Business School relocated to a new building across campus, its previous home reverted to a numerical name. The 51 Building now houses over a dozen departments and programs including English, Gender and Ethnic Studies and Political Science. After almost a decade, one faculty member seeks to give the building a less sterile identity.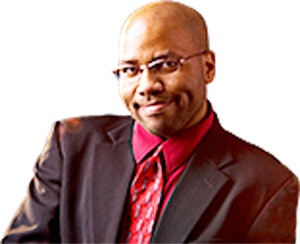 Earlier this summer, Dr. Christopher Lehman, a Professor and Chair of the Ethnic Studies Department, had the idea to rename the 51 Building after Ruby Cora Webster, the first African-American student to have graduated from St. Cloud State University. The proposal for Webster Hall materialized in an online petition in August.
"I thought that I would wait for the fall semester until I started to conduct some serious action towards getting the building renamed," Lehman said.
Last year, he had the idea to rename the building Butler Hall after two former local slaves, Mary and John Butler, but the efforts ended at a preliminary stage.
"It was just an idea that I had floated to a couple of administrators," Lehman said. "I heard back from one of them that it would be an uphill battle because neither of the slaves actually attended school here."
Then he remembered Ruby Cora Webster from his research in local Minnesota history. Webster had spent most of her childhood in St. Cloud, graduating from a local high school and enrolling in St. Cloud State University in 1908. She graduated the following year after completing a teaching certificate.
Lehman said the reaction this year has been much more supportive. The petition currently has more than 1,900 signatures including that of Webster's own granddaughter, who endorsed the renaming on her own Facebook page.
"I've been very encouraged by the amount of support that I've received," he said. "I was pleasantly surprised by how many people signed up so quickly after the petition went online."
He explained that, as the first building named after a person of color, Webster Hall would send a clear message from the university. However, he added that renaming a building is new territory for St. Cloud State's administration.
"The university has to develop a renaming policy," he said. While the university has a procedure for naming new buildings, Lehman stated that a renaming has never happened. "Once that policy is in place, I would remind the university officials of this petition."
The university expressed its support for Lehman's initiative and stated that it has begun designing a process.
"St. Cloud State University welcomes efforts like Professor Lehman's that seek to commemorate the history and contributions of students like Ruby Cora Webster," the university said in a statement. It added that the new procedure for renaming buildings will have "broad-based input from students, staff and community members."
With what seems to be universal support, Lehman hopes the building will be renamed by 2019, when the university will celebrate its 150th anniversary.