As of Thursday, West Virginia State University is likely to be one step closer to starting its stand-alone engineering program.
Pending a final approval process, WSVU hopes to offer majors in chemical and civil engineering starting in fall 2018. The curricula will build off the current 2+2 program already in place, where students complete two years of prerequisite and introductory coursework at West Virginia State then transfer to one of two West Virginia University campuses.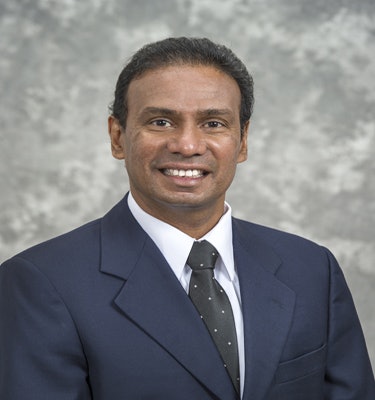 The full in-house majors are expected to be approved Thursday by WVSU's Board of Governors.  The university will then need to apply for permission from the regional Higher Learning Commission. West Virginia State's administration anticipates approval within the next several months.
"We surveyed our current students after we started the 2+2 program," said Dr. Kumara Jayasuriya, the Provost and Vice President of Academic Affairs. "All of them wanted to stay here and finish their engineering degree."
The process to start WVSU's own programs took motion last year when the administration presented an "intent to plan" to the Board of Governors. The document contained a design for a bachelor of science degree in engineering. At the time, WVSU proposed a civil engineering major. While it received the support of university personnel, the proposal was declined at the state level.
"The commission questioned the civil engineering proposal because West Virginia State lacked appropriate labs to support the program," explained Matt Turner, executive vice chancellor for administration at the West Virginia Higher Education Policy Commission, or HEPC. "In addition, there were two existing, nearby accredited civil engineering programs offered by other state institutions." According to Turner, there are two universities in a 30-mile radius that offer degrees in civil engineering.
A year passed, and WVSU's administration tried again, but this time with a chemical engineering major.
The new 30-page proposal submitted in June made a successful case for the program.
It argues that as a historically Black college, WVSU "has always had a mission to educate minorities and other underrepresented populations" and that "the curriculum will be designed with an emphasis on practical/experimental/hands-on learning."
These mission statements are bolstered by the region's need for trained chemical engineers. According to the proposal, there are 140 chemical companies in the state that provide 12,800 jobs.
"This makes West Virginia the location of one of the largest number of chemical manufacturing companies in the world," the proposal explained. "An adequate supply of chemical engineers is critical to the goal of fostering a statewide environment that nurtures these high-tech industries."
The HEPC approved the 2017 proposal.
"Chemical engineering seemed a logical fit to augment the workforce demand with the existing Kanawha County chemical industry infrastructure," Turner said. "West Virginia State is located within that infrastructure and the degree is not offered locally by any other institution at this time."
After receiving accreditation from the state for the degree-granting program, WVSU is free to add other majors such as civil engineering without the HEPC's permission, Jayasuriya explained. On Thursday, the board of governors will hear a proposal for a civil engineering major that will be appended to the state accreditation for the new chemical engineering program.
The next step will be sending an application to a regional governing body, the Higher Learning Commission, which accredits university programs in the central United States. Jayasuriya expects this process to take three to four months. Looking ahead, Jayasuriya said the new engineering program will accept up to 50 students for the fall of 2018.
Matthew Brooks, a sophomore majoring in civil engineering, was relieved to hear about the new program.
"I was psyched," he said. "I was absolutely psyched."
Inspired by his uncle who works in the field, Brooks had wanted to be a civil engineer since he was young. He enrolled in WVSU for the convenience of being close to home.  With a three-year old son and mother with chronic illness, it was difficult for him to move out of town to get his degree. That said, he entered the 2+2 program, understanding he would eventually have to relocate.
"It seemed like it was the only choice I had," Brooks said. "I really didn't want to choose another major.
If the 2+2 program continued, moving hours away to either West Virginia University in Morgantown or the Institute of Technology in Beckley would have presented him with a serious financial burden.
"I live in project housing, so the struggle of project housing is bad in itself," he explained. "You never what will be open and when it will be open." Brooks added that he could apply for an apartment now, but it was likely there would not be a spot for him next fall.
Although he's excited for the standalone program, Brooks hopes the faculty will provide more academic mentoring.
"They need to be able to tell students, 'This is where you are at now, and these are the classes you need to take," he said.
Jayasuriya explained that engineering students will be paired with a faculty member who will advise them each semester. Students will have a hold on their enrollments until they meet with their advisors who will approve their course selections. The university plans to hire new faculty in the next two years as the students advance. For students such as Brooks, cultivating the engineering programs at WVSU with personnel and extracurricular activities would provide him the support he needs to succeed after graduating.
"With state bringing on the full program, that would give everybody a stable foundation," he said. "It's always good to have a stable foundation."