Dr. Maria Luisa Zamudio's career in higher education began in 2001, when she was a student at Illinois State University. Shortly after completing her master's degree, she began working with federal grants as a full-time program coordinator in the bilingual office at ISU.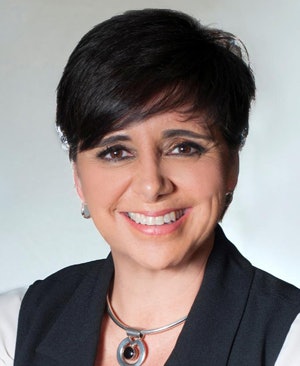 Zamudio received her bachelor's degree in business administration from Tamaulipas Institute of Higher Education in Tampico, Mexico, in 1990. She received a master's degree in foreign languages (Spanish) from Illinois State University in 2004 and a Ph.D. in higher education administration from Illinois State University in 2016.
Currently serving as vice president of membership for the Illinois Latino Council on Higher Education (ILACHE), Zamudio has been a part of the organization since 2007, where she also represents ISU. She also serves as a co-advisor of ISU's Student Association for Bilingual Education.
She has established a study abroad program for education majors at the ISU College of Education, in partnership with the University of Alcala in Alcala de Henares, Spain, which she currently directs.
"I've been with ISU for 16 years now, mostly working in different capacities, for different departments," says Zamudio. She has mainly been an administrator in the Illinois State University College of Education.
With prior experience in banking, Zamudio directs and oversees two five-year grants worth $1.39 million. The purpose of these federal grants is to transition paraprofessionals into teachers, says Zamudio. Entitled Transitioning Paraprofessionals into Teaching English Language Learners Program, it addresses the need for more bilingual educators, in addition to providing paraprofessionals with the necessary preparation to become certified elementary/bilingual and ESL teachers. The program also gives paraprofessionals the chance to work in the classroom with teacher's aides.
Zamudio says the program has graduated around 85 paraprofessionals.
Among her many awards and recognitions, Zamudio was a visiting scholar at the University of Alcala-Instituto Franklin in Spain. She also has been the recipient of a Diversity Award at ISU, and she was recognized as an outstanding staff member there.
Her passion for higher education is part of a larger desire to serve and be an advocate for the Latino community. Through her work, she hopes to become a bridge for others in their pursuit of higher education.
This story also appears in the Sept. 21, 2017 print edition of Diverse.