Can socioeconomic status (SES) desegregation policies combat rising school segregation across the United States? A new policy briefing from the National Coalition on School Diversity suggests that schools will see better results from using policies that take both race and socioeconomic status into account.
The number of both racially and economically segregated schools is growing, as a 2016 report from the Government Accountability Office attests. Between 2000 and 2014, the number of schools predominantly attended by low-income Black or Latino students jumped from 9 to 16 percent.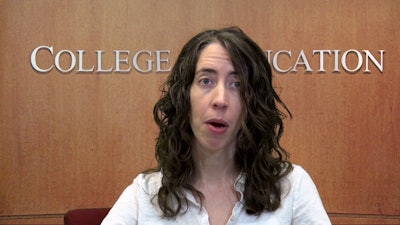 "Policies that incorporate race along with socioeconomic status seem to be the most effective in maintaining racial diversity," said Dr. Erica Frankenberg, associate professor of education at the Penn State College of Education and author of the brief.
In the aftermath of the landmark Supreme Court case Brown vs. Board of Education, schools were mandated to implement desegregation policies, which proved to be quite effective in integrating classrooms across the nation. Yet as these policies have ended, schools have reverted to previous patterns of segregation.
"Schools are becoming more tightly linked with their neighborhood [demographics] because of the ending of school desegregation plans, particularly in the South," said Dr. Erica Frankenberg, associate professor of education at the Penn State College of Education.
In response, some districts have tried implementing SES policies in an effort to create greater racial diversity. SES policies use measures of family income in determining school assignments, subscribing to the theory that greater socioeconomic diversity will also result in greater racial diversity.
Data shows that race and poverty are frequently linked. According to the Annie E. Casey Foundation, 32 percent of Hispanic children, 12 percent of White children and 37 percent of Black children are living in poverty.  In actual numbers however, there are nearly one million more White children living in poverty than Black children, or 4.85 million compared to 3.93 million Black children.
Creating more diverse K-12 schools has important implications for higher education, Frankenberg said. Students benefit from diverse classrooms, and breaking down racial barriers in K-12 helps prepare students to encounter others from different backgrounds once they get to college.
"If you create K-12 policies that create more diverse schools and eliminate racially isolated minority schools, you're more likely to have a broader pool of Black and Latino applicants," Frankenberg said.
Staff writer Catherine Morris can be reached at cmorris@diverseeducation.com.