When leaders at Alabama A&M University began the institution's first-ever capital campaign — called "Imagine the Future" — back in 2010, one of the first things they did was look within.
"The most important thing that we did was to lead by example," AAMU president Dr. Andrew Hugine Jr. told Diverse. "The First Lady and I made a major commitment to the campaign followed by the board and the administrative leadership team." Hugine, and his wife Abbiegail, donated more than $80,000 during the seven-year campaign, according to a university official.
Hugine said all of the administration and more than two-thirds of the full-time faculty and staff at AAMU also contributed to the cause.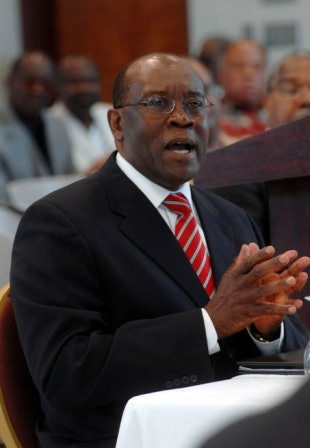 "With these commitments in hand, we could then extend the campaign beyond our campus," Hugine said.
By the time the campaign concluded recently, the university raised $27.3 million — an amount that university officials say surpassed the original goal of $16.25 million by 68 percent.
The funds will be used to renovate campus buildings and finance scholarship programs, such as the Alabama A&M STEM Star Scholars program in the College of Engineering, Technology and Physical Sciences.
The campaign also resulted in:
A 270 percent increase in giving during the campaign — from $7.38 million to $27.3 million
A 60 percent increase in the average gift — from $858 to $1,376
A 172 percent increase in total gifts — from 7,319 to 19,891
A 137 percent increase in total donors — from 4,681 to 11,075
AAMU's success story offers a series of lessons for campus leaders who hope to achieve similar results in their efforts to secure crucial contributions from alumni and donors from the worlds of business, philanthropy, and beyond.
"One of the most effective keys to our success was having a feasibility study completed to determine the goal, projects, and giving capacity and inclination of key stakeholders," said AAMU vice president Archie Tucker, who heads the school's officer of advancement.
"Another critical component of the campaign was using the inside out approach," Tucker said. "This allowed us to build internal support throughout the institution prior to officially launching the campaign to our broader constituents.
"Relationship building was another important factor and a primary key to securing our major and leadership gifts," Tucker said.
Indeed, the campaign chair, John Hudson, a 1996 graduate of the school, personally secured a $300,000 gift from Alabama Power, where he is a company executive. Hudson also secured what the AAMU president described as a "transformative" $1 million gift from former NBA star and philanthropist Charles Barkley, who is a native of Alabama and played basketball at Auburn University.
Hugine also credited the "countless volunteers that assisted in the cultivation and solicitation of donors."
Another significant source of funding came from alumni. Asked what kind of messaging was developed to motivate alumni to contribute, campaign leaders said they presented alumni giving not just as an obligation but an opportunity.
"The message was simple: The university has been good to all of us and it was our time to give back," Hugine said. "The emphasis was not on the amount but we stressed the need for everyone to give.
"By giving, you would be making an investment in the university and the future generation," Hugine continued. "You would also be a part of something historic since this was the first campaign in the University's history."
Tucker said one of the messages behind "Imagine the Future" for alumni is that "giving was not just their duty, but it was also a privilege." He said alumni were also reminded of how part of their success is owed to their degree, experiences, and relationships gained at Alabama A&M.
"I am so proud of our alumni for answering the call to support their alma mater," Tucker said. "Over the course of 'Imagine the Future,' alumni giving increased from 1 percent to 11.5 percent."
By several accounts, that rate is several percentage points above the national average. Hugine said scholarships were an important driver within the campaign.
"People like to invest in people because there are immediate tangible results when you can see that your donation enabled a student to continue his or her dream," Hugine said. "This campaign has and will continue to allow us to fund scholarships to deserving students."
Scholarships are critical at AAMU because approximately 92 percent of students at the school have a demonstrated financial need, Hugine said.  Beyond scholarships, the money raised through the campaign will also be used to improve the campus facilities, some of which are overdue for maintenance, Tucker said.
Even though AAMU has just completed a successful campaign, the next one is already in the works.
"We have no choice but to build on the momentum of this campaign," Hugine said, adding that the university recently introduced a new initiative to raise $1 million for a state-of-the-art football scoreboard and marquee. "We have also begun preliminary discussions regarding our next campaign," Hugine said.
Tucker said in the business of higher education, institutions are "either in a campaign or preparing for the next one."
"Development is about sustaining existing relationships and forging new ones," Tucker said. "That is an ongoing process for us."
 Jamaal Abdul-Alim can be reached at jabdul-alim@diverseeducation.com. You can follow him on Twitter @dcwriter360.