As a kid growing up in Brooklyn, New York, Dr. Michelle Rosemond would sometimes accompany her father — who was born in Haiti — to his evening college classes.
"Dad was an adult learner," recalls Rosemond, whose research focuses on organizational and student development in higher education. "I would leave that experience thinking, 'Hell, I'm going to college.'"
Even though Rosemond's parents would later relocate the family from New York to Florida, they always emphasized the importance of education, eventually enrolling their daughter in a school where she did well.
However, after Rosemond applied and was rejected from the University of Florida six times, she finally mustered the courage to phone the admissions office at the school to seek answers.
"I want to know why you rejected me," she recalls asking an admissions counselor, who took the time to reexamine her application file and suggested that she take the ACT instead of the SAT and then advocated for her to be admitted to the university as a bridge student in the summer of 1987.
"That changed the game tremendously," says Rosemond. "It was the first time I felt like I had the chance to develop."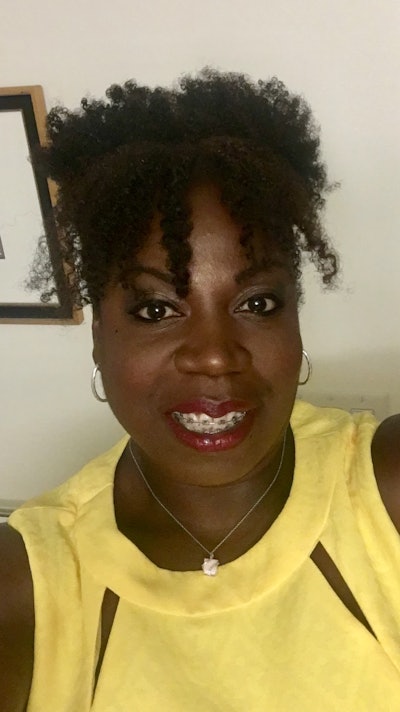 After working for more than two decades in higher education, Rosemond has become a staunch and unwavering advocate for students — particularly those who could benefit from some additional guidance and support.
Now she is bringing that energy to her new role as executive director of retention and student success at Indiana University South Bend (IUSB). In this capacity, she is charged with providing overall leadership, coordination and management in the areas of staff supervision and training, data collection and analysis, best practices and evaluation of student services programs and services.
"Today many collegians may not speak out, but we're going to help them get through," says Rosemond, who has been tasked with helping to improve the retention and graduation rates of students at the university, which currently boasts a student enrollment of about 6,000. "I want to work with the introverted students or those who are scared to take risks."
Those who know Rosemond say that she is precisely the person for the job. She has experience on the academic and student affairs sides of higher education and has spent years bringing the two entities together.
"We have some more work to do in getting faculty buy-in, but part of getting that buy-in is to understand the fear, losses and gains," says Rosemond. "The gain is essentially for students. We want to retain and graduate our students and student success is our priority."
Student success, she says, is predicated on the two divisions — academic and student affairs — working together.
"It has to happen," she says, adding that in the era of fiscal cutbacks there has to be higher levels of accountability in ensuring student success.
"We have to look at our population and how we can be a better bridge from the fall to the spring semester," she says, adding that students have to "feel like they belong, and it's the responsibility of the entire staff to make them feel like they matter."
A former fellow in the New Leadership Academy at the University of Michigan, Rosemond is the author of numerous academic papers focused on recent college graduates' job search. Prior to her post-doc at the University of Michigan, Rosemond worked as an enrollment and recruitment manager at the University of Louisville, and served as an academic advisor, lecturer and bridge program coordinator at the University of Michigan. She also worked as a residence hall director for four years at Kent State University.
"This is a great role," she says of her appointment at IUSB. "The links to the other side of the house is a game changer," she adds, noting that her office works directly with financial aid, admissions and the bursar's office to address problems that may directly impact students.
"How do we create a model to serve the 21st century college student and their families?" asks Rosemond, who earned her doctorate in educational leadership from Eastern Michigan University and now has a son who is a second-year college student. "In this new role, I get to run the ball all the way to the end zone. There is a vision for student success and with the level of support from the top, I think we're going to have higher levels of success."
She says that colleges and universities have to look to the corporate world to figure out how best to meet the demands of college students. If students are not satisfied, she says, they'll drop out and won't come back.
"I want us to be the poster model for how student success is done in the 21st century," says Rosemond, whose scholarship on organizational change and development has led her to share her research at conferences across the country and abroad.