In this hyper-polarized environment, students in the class of 2018 may find themselves without a commencement speaker who has strong views on political or social issues. Many administrators are struggling to identify orators who will be welcomed by the campus community without provoking protests.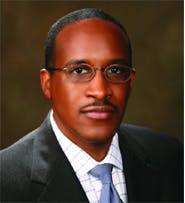 Following a year of activism throughout the country, including on some college campuses, this year's commencement organizers are hoping to have pleasant, uninterrupted ceremonies, despite robust social movements such as Time's Up and the ongoing anti-Trump demonstrations that have attracted hundreds of thousands of protesters.
In 2017, student protests took place on numerous campuses, including Stony Brook and Cornell in New York State; Howard University in Washington, D.C.; and the University of California, Santa Barbara, according to Democracy Now!
Stony Brook students held marches and demonstrations last spring and fall against the Trump administration's immigration and DACA policies. Protesters at Cornell, led by the Black Student Union, occupied an administration building in response to racial attacks and harassment of African-Americans. Other campuses saw protests over issues including fossil fuel divestment, tuition costs, Confederate names and appearances by controversial figures, such as the White supremacist Richard Spencer.
Last September, students at Howard, a leading historically Black university, shouted down fired FBI Director James Comey during a convocation address shortly after he was appointed to a one-year residency at the university. Amid chants of "Get out, Jim Comey, you're not our homie," Comey plowed through his speech, which reportedly included his approval of student dissent.
So when commencement speakers are being considered, administrators have to take into account the possibility of demonstrations if the speaker's views or actions are opposed by enough students to mount a protest. In 2016, the Education Advisory Board published an article, "Ideas for Engaging Students in Selecting Commencement Speakers," which noted, "More and more, colleges are soliciting student input and prioritizing diversity when choosing commencement speakers. Along the way, they are developing and refining processes to ensure speakers are entertaining, engaging and appropriate."
Dr. Walter M. Kimbrough, president of Dillard University in New Orleans, is one administrator who has sought student input for some time. "Students are a very important part of the process," Kimbrough tells Diverse in a phone interview. "We work together, which I think is the way to do it."
He explains that each year he asks the senior class president to conduct a survey of seniors and come up with a list, which is considered along with his own suggestions. They come to an agreement based on factors that include availability and fees. Kimbrough acknowledges that he has the final word, but he says that often students have the best suggestions. In fact, he recalls that in 2014, students succeeded in getting Michelle Obama as speaker, although he had another choice. He agreed that the first lady was a better selection.
Kimbrough believes that "polarizing figures" can be avoided when students are involved in the selection process. "A commencement speech is not a conversation with diverse points of view," Kimbrough says. "It's a monologue, so if students disagree, they don't have the opportunity to speak; the only recourse you give them is protest."
Comey's convocation speech at Howard came after he had been selected by administrators as endowed chair in public policy. Students told reporters that Comey didn't address issues they were concerned about, such as killings by police in Black communities, or his position on the Black Lives Matter movement. According to reports of the speech, Comey chided the protesters during his address, saying, "I love the enthusiasm of young folks, but I wish they understood what a conversation is."
But, as Kimbrough said, a speech is not a conversation. The students' recourse for expressing their disagreement was protest.
According to a 2016 article in University Business, Manhattanville College uses  collaborative process similar to Dillard's, which begins with conversations between administrators and the Student Government Association, after which seniors fill out a survey that includes six to eight possible speakers.  University Business also noted in a 2016 article that many colleges "are developing screening processes to ensure speakers are both engaging and appropriate for the audience of graduating students and their families, faculty and administrators."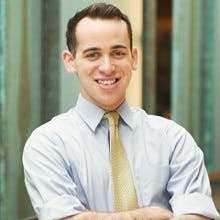 Some institutions have opted out of the commencement speaker tradition altogether. Last year, the University of Michigan did not invite a speaker, instead choosing to show videos of past speakers, in what a university spokesman said was part of the bicentennial celebration. The reaction from graduating seniors was harsh and included a petition signed by 1,100 seniors opposing the decision. But officials were not persuaded.
This year, spokesperson Rick Fitzgerald says, the university will return to the regular process. "At U-M, we have a tradition of asking one of the honorary degree recipients to be the commencement speaker," Fitzgerald explains in an e-mail message. He says a committee selects those recipients. When asked if students would be involved in the selection, he replies, "Students are certainly able to make nominations. The nomination process is open to everyone. The Board of Regents has final authority over who is awarded honorary degrees."
In January, Daily Michigan blogger Brett Graham, a graduating senior, prodded his fellow students to act. "Rather than wait … for the administration to make a choice that may be phenomenally underwhelming, why not take the reins on this one?" he wrote.
Graham tells Diverse that while he has received positive response to his blog calling for student input in this year's speaker selection, many student activists on the campus were preoccupied for months with efforts to keep White nationalist Richard Spencer from holding a speaking event at the university. In late January, students had a partial victory. Officials announced Spencer would not appear on the University of Michigan campus, at least not in the spring semester.
W.H. "Butch" Oxendine, executive director of the American Student Government Association which represents 1,462 SGAs, tells Diverse, "Students want a voice at the table; they want to be involved in the decisions. That applies to not just this issue but a hundred others." He says when students are not involved at all in the selection process, "that speaks to administrators not respecting the role of student governance, period, because if they did, that would be a no-brainer."
Some of the high-profile 2018 speakers announced before the publication of this article include Apple CEO Tim Cook at Duke University, award-wining journalist and civil rights activist Charlayne Hunter-Gault at Scripps College, and civil rights leader and Georgia Congressman John Lewis at UC San Diego.
And, despite previous notoriety, Secretary of Education Betsy DeVos has been invited by Ave Maria University, a Catholic institution in Florida. DeVos was the subject of a student protest at Bethune-Cookman University last May  that succeeded in drowning out much of her speech and garnering national attention for the historically Black Florida school. B-CU President Edison Jackson, who invited DeVos, retired three months later.
Undeterred by that event, DeVos accepted an invitation to speak last December at the University of Baltimore's fall commencement, only to be met again with protests during her address. According to published reports, some students and faculty turned their backs or raised their fists while the secretary was speaking. Prior to her appearance, President Kurt Schmoke had received an online petition in opposition to her selection containing more than 3,000 signatures at the institution of 5,565 students.
DeVos is expected to have a friendlier reception at the smaller Ave Maria. In the school's announcement of this year's selection, Chairman of the Board of Trustees Michael Timmis said DeVos "recognizes the rights and importance of faith-based institutions of higher education in America. Her message will surely resonate with our graduates on their special day."
Perhaps so, but religious institutions are not exempt from protest. About 100 Notre Dame students disrupted the May 2017 graduation by walking out while Vice President Mike Pence delivered the commencement address at that venerable Catholic institution. Among their concerns, published in an online statement, were Pence's positions as governor of Indiana on the LGBT+ community and Muslim immigrants.
Anecdotally, it seems that most disturbances have occurred in the absence of any significant student involvement in the selection process. Meanwhile, student-led selections have worked out well at some institutions. For example, Rutgers' students waged a relentless campaign to attract President Barack Obama.
In 2016, he accepted and did not charge a fee. Obama mentioned the students' perseverance in his address.
"You are the first to launch a three-year campaign," Obama told the graduates. "I even got three notes from the grandmother of your student body president. And I have to say, that really sealed the deal."